Are you ready to embark on a rollercoaster journey through the realm of multi-level marketing and explore the glittering city of Dubai? Hold on tight as we unveil the top MLM software solutions that have taken this vibrant desert oasis by storm! ✨
From the stunning Burj Khalifa to the breathtaking Palm Jumeirah, Dubai is renowned for its luxurious lifestyle and boundless opportunities. And in a city where dreams are turned into reality, MLM companies are leveraging cutting-edge technology to reach new heights of success.
Brace yourself for a whirlwind tour as we dive into the world of MLM software, where innovation meets commerce, and entrepreneurs harness the power of networks to build their empires.
So, are you ready? Let's dive in! 💪
Top 5 MLM Software in Dubai
If you're a budding entrepreneur or an established MLM company looking to conquer the vibrant business landscape of Dubai, choosing the right MLM software is paramount to your success. Because only with the perfect MLM software, you can seamlessly manage MLM operations. With a plethora of options available, we've narrowed down the list to bring you the top MLM software in Dubai.
Infinite MLM Software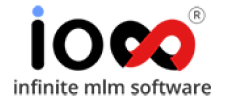 Designed specifically for multi-level marketing companies, Infinite MLM Software in Dubai offers an all-in-one solution. This advanced software helps in managing various aspects of the MLM business, including monitoring downlines, calculating compensation, handling payments, and more.
Infinite MLM Software is known for its user-friendly interface, secure transactions, and ability to adapt to various compensation plans like Binary, Matrix, Unilevel, Hybrid, Stair Step, or custom plans. It is considered one of the most reliable and secure MLM software solutions available in dubai.
This MLM software provides a comprehensive set of features designed to efficiently manage your MLM business. Moreover, it comes with a variety of add ons that enable users to tailor the software according to their specific requirements.
Fast and Secure
Customizability
Ventaforce MLM Software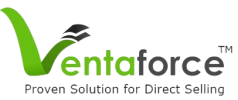 Ventaforce MLM Software has emerged as a leading MLM software provider, catering to the vibrant business landscape of Dubai. With a rich set of features, flexible pricing options, and efficient support, Ventaforce has garnered a reputation for enabling MLM companies to streamline their operations and drive growth in the competitive Dubai market.
With its capabilities, direct selling companies can seamlessly extend their operations on an international scale. This software encompasses various compensation plans, making it a comprehensive solution for MLM enterprises.
Multi Currency
Multi Language
E-commerce Integration
Automated Payouts
Compliance Management
Multi Themes
Advance MLM Software

Advance MLM Software has established itself as a reliable company specializing in the design and development of MLM Plan Software in Dubai, UAE. They offer the Repurchase Plan MLM Software concept to MLM companies interested in introducing various products and starting a new MLM business. Additionally, they provide MLM e-commerce websites and portals in Dubai, facilitating online product purchases for members.
For organizations aiming to launch MLM programs with diverse earnings and rewards based on product or service sales, they offer various MLM plans such as Matrix Plan, Level Plan, Stair-Step Plan, and more. The company is known for providing top-notch MLM Software, exceptional support, and reliable after-sales services
Ecommerce Integration
Multi Language
Multi Currency
Real MLM Software

Real MLM Software has left a significant mark in the MLM business landscape, successfully deploying numerous MLM Software solutions throughout the region. Boasting a team of seasoned developers, designers, and quality assurance experts, Real MLM Software ensures that every project receives the utmost attention to detail.
The company's core focus lies in creating robust, stable, and highly secure MLM software, all while maintaining a seamless and intuitive user interface. By blending technical prowess with an eye for user experience, Real MLM Software empowers MLM businesses to thrive and grow. In the realm of MLM Software development, Real MLM Software has earned a reputation for its reliability and commitment to client success.
Customizability
Various Integrations
Realtime Calculations
24 x 7 Customer Support
Latest Security Standards
Awapal MLM Software

Awapal is a specialized MLM software development company that helps you grow your MLM business. They use smart coding and user-friendly features to create efficient MLM software. With their Cloud-based MLM Software, you can choose the best MLM programs for your enterprise. They offer a comprehensive range of services, analyzing your plan and using the latest technologies to develop your software on time.
Awapal provides solutions for administrators, buyers, and members, catering to their business needs. Their experienced MLM software developers can integrate various affordable MLM compensation plans.
E-wallet
Customizability
Multi Currency
Multi Lingual Support
E-pin
Multiple Payout Options
A Comparative Analysis on Best MLM Softwares
MLM Software
Features
Customization
Support
Pricing
Infinite MLM Software
Fast & Secure
Customizable
Multi Language
MultiCurrency
E-Pin
E-wallet
Customizable as per requirements
24/7 support
Affordable
Ventaforce MLM Software
Ecommerce integration
Multi Language
Multi Currency
Automated Payouts
Customizable
24/7 support
Cost Effective
Advance MLM Software
Customizable
Various Integrations
24 x 7 Customer Support
Limited customizability
24/7 support
Economical
Real MLM Software
E-wallet
Customizable
Multi Currency
Multi Language
E-pin
Customizable
24/7 support
Economical
Awapal MLM Software
Customization
Ecommerce Integration
Multi Language
Multi Currency
Customizable
24/7 support
Economical
Criteria for Choosing the best MLM Software
So, you have dived into the thrilling world of Top MLM software in Dubai. Congratulations! But hold on, before you take the action, you need to find the perfect MLM software that will propel your business to new heights. For that you need to know the criterias that will help you choose the best MLM software.
Let's face it, we live in a world where even your grandma can use emojis like a pro! 😉 That's why it's crucial to choose an MLM software with a user-friendly interface that even the tech-challenged can navigate with ease. After all, nobody wants to get tangled in a digital labyrinth when building their MLM empire!
Imagine having an MLM software that does more than just tracking your downlines. Picture this: a software so versatile, it could make your morning coffee, give you a shoulder massage, and write your Instagram captions—all at the same time! Okay, maybe not the coffee part, but you get the idea. Look for software that offers a comprehensive suite of features tailored to your MLM needs.
In a world where "seamless" is the keyword, you need an MLM software that plays well with others. Whether it's integrating with your existing CRM system or syncing effortlessly with your favorite apps, compatibility is key! When selecting an MLM software, integration should be carefully considered to ensure a smooth and effective workflow, maximizing the software's potential and benefiting your MLM business in the long run.
We all need a helping hand from time to time, especially when we accidentally hit the "self-destruct" button on our MLM software (oops!). That's why having a top-notch support system is essential. Choose an MLM software that offers round-the-clock assistance and responds faster than a cheetah chasing its prey!
As your MLM empire expands faster, you need software that can keep up with your skyrocketing success. Look for a flexible & scalable solution that can accommodate your growing network without breaking a sweat. They are essential to accommodate your unique needs, support growth, and ensure your business remains adaptable to changing market conditions and requirements.
Let's be real here; we all love a good deal. And when it comes to choosing MLM software, budget-friendly options are like finding a unicorn in a desert—rare and magical! Seek out a software solution that not only offers all the bells and whistles but also comes with a price tag that won't make your wallet empty.
There you have it, the sparkling criteria to guide you on your quest for the perfect MLM software. Remember, it's all about finding a software that makes you feel like a superhero.
Tips for Implementing MLM Software Effectively
Are you ready to take your MLM business to soaring heights with the perfect MLM Software? If so, you've come to the right place! MLM software is the secret weapon that can revolutionize the way you manage and grow your network marketing empire. Come, let's equip you with some valuable tips to ensure you implement MLM software effectively and soar your business to success!
1. Embrace the Power of Customization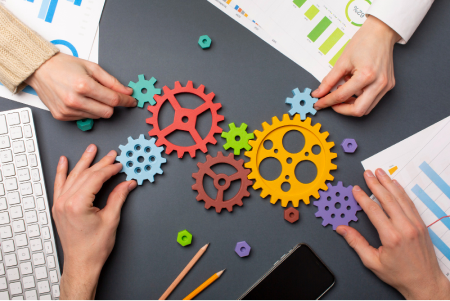 One size rarely fits all, and the same holds true for MLM software. While there are plenty of off-the-shelf solutions available, opting for a customizable MLM software platform will give you the competitive edge. Tailoring the software to align with your unique business needs, compensation plan, and branding will set you apart from the crowd. You'll create a distinct user experience that will mesmerize your distributors and entice potential recruits to join your ranks.
2. Prioritize User-Friendly Interface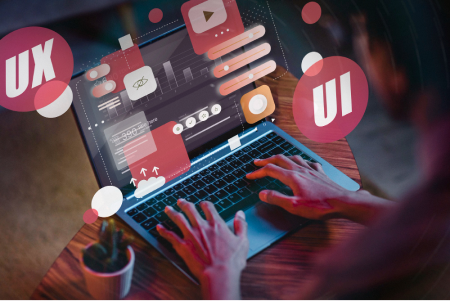 No one enjoys navigating a riddle of complexities. Your MLM software should boast a user-friendly interface that even a tech novice can conquer effortlessly. The easier it is for your team to use the software, the more efficient they will become in managing their networks, processing orders, and tracking their progress. A clean, intuitive interface will ensure smooth sailing for your distributors, translating into enhanced productivity and exponential growth.
3. Real-Time Reporting for Real-Time Success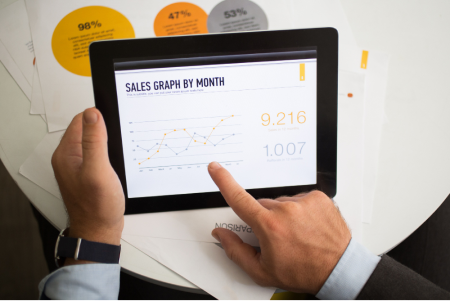 Picture this: real-time reporting that offers insights into sales, commissions, and team performance at the click of a button! Access to instant data empowers you to make informed decisions on the fly. Keep your finger on the pulse of your MLM business, identify trends, and seize growth opportunities promptly. Armed with up-to-date analytics, you'll be able to fine-tune your strategies and witness your business reach new heights.
4. Emphasize Mobile Friendliness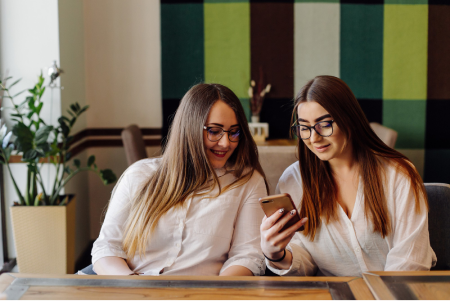 In this fast-paced digital age, mobile devices are the gateways to our world. Ensure your MLM software is mobile-friendly, allowing your distributors to stay connected, engaged, and productive while on the go. A well-designed MLM mobile app will enable them to check their progress, communicate with their downlines, and handle tasks effortlessly, even while sipping a cup of coffee at their favorite café.
5. Training and Support: The Pillars of Success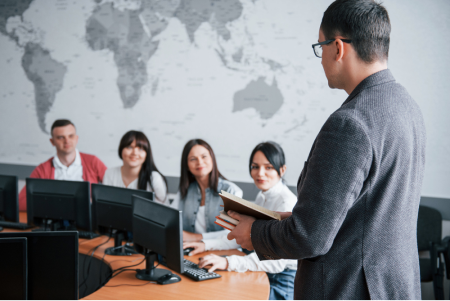 An MLM software solution is a powerful ally, but to maximize its potential, it must be complemented with robust training and support. Provide your team with comprehensive training on how to leverage the software effectively. Ensure they know the ins and outs, understand its capabilities, and feel confident using it to its fullest potential. A well-informed and supported team is an unstoppable force in the network marketing world.
6. Integrations that Supercharge Productivity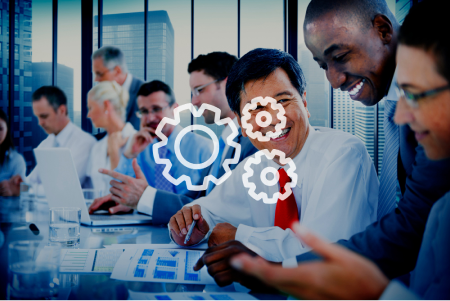 Your MLM software should be a well-integrated ecosystem, seamlessly connecting with other essential tools you use. Integrations with e-commerce platforms, payment gateways, and email marketing software will boost your team's productivity and streamline their operations. These integrations will save time, reduce manual effort, and create a harmonious workflow that fosters exponential growth.
7. Stay Compliant and Secure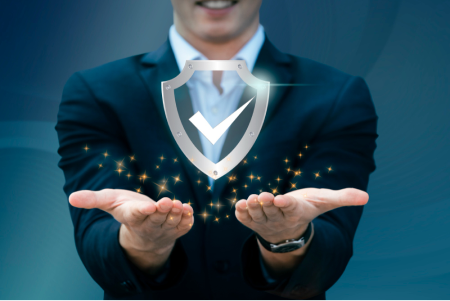 The MLM industry operates under strict regulations, and data security is paramount. Choose MLM software that ensures compliance with industry standards and keeps your sensitive information safe from prying eyes. Building trust with your team and customers is the key to success, and robust security measures will provide the peace of mind that allows your business to flourish.
Conclusion
Dubai offers a vibrant MLM software landscape with some of the top-notch providers! Whether you're looking to kickstart your MLM business with a dynamic Repurchase Plan or seeking a seamless online shopping experience for your members with MLM e-commerce portals these software companies have got you covered!
From cutting-edge Binary MLM Software to versatile Matrix Plan and Level Plan options, you have the freedom to choose what aligns best with your business goals. 🌟✨ So, go ahead and explore the possibilities with these top 5 MLM software providers in Dubai, and watch your MLM venture thrive!