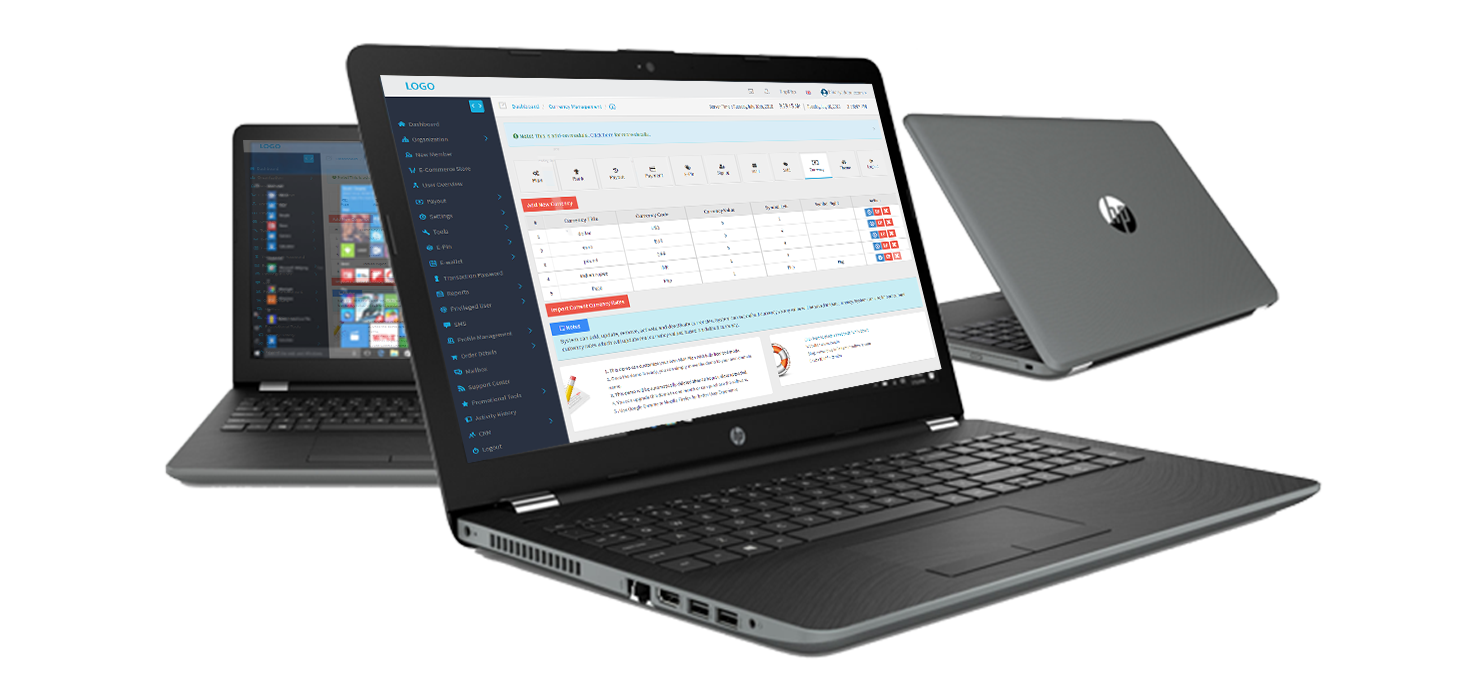 Multi currency is an additional feature provided by the infinite MLM Software. The multi-currency integration in the Network Marketing Software is comprehensive and it has an entire set of features to provide powerful & comprehensive purchasing, sales and accounting functions .
Multi-currency is the feature allowing you to do business of the same product in various currencies. The only thing you should take care is that the product should have the same name in the local language as well as in English. The multi-currency option allows you to do your business in the currency you familiar with, i.e, your native currency.
The default currency is always set by the software as per your choice and this default currency is converted according to the user requested currencies. The multi-currency option works wonderfully with the multi language which allows the user to do business in various languages for getting more response from the customers.
Infinite MLM software is equipped to provide complete multi-currency integration option along with the MLM software for the currency that client demands as an add on to the software.
Infinite MLM Software provides Multi Currency integration with E-commerce CMS integrations such as Opencart and Magento, as per customer request.