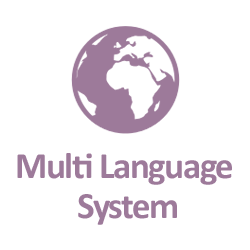 Multilingual System
This a smart feature provided by Infinite MLM software will give you the comfort of interaction with the software with a different language of your wish. We will help you to use our software in your own language, thus making your business easier.
We are ready to provide multilingual support for our MLM Software pack with any language of your choice. We are already providing language support in English, Français, Deutsch, Italiano and Español.
This makes our product more flexible and can be used all over the world. You can check our free demo here.