Cryptocurrencies and MLM business go hand in hand. Many network marketing companies support cryptocurrencies or make use of blockchain technology. Forsage is one of the latest decentralized networking platforms based on smart contracts. The whole system runs based on smart contracts. Forsage is described on its website as a decentralized networking platform based on smart contracts. It is essentially a matrix cycler scheme that provides members the chance to earn passive income just by signing up more users. But what exactly is Forsage? How to shine in the crypto market with Forsage MLM software?
Before That, Take a look at What is MLM Software?
What is Forsage Clone Software?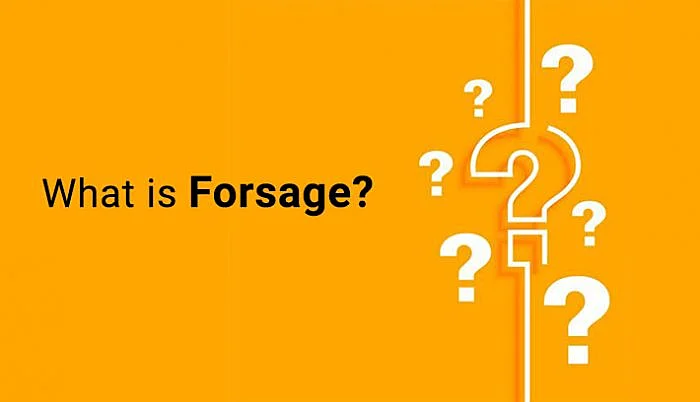 Forsage is a smart contract-based platform that lets users perform personal or business payments. It was launched on February 6 2020 on the Ethereum blockchain. The identity of the creators was not revealed initially. Many people viewed this as a potential red flag for the whole company. But the creator was revealed as Lado Okhotnikov in June 2020 after a warning from the Philippines Securities and Exchange Commission.
The platform is a way for users to gain ETH passively. It promises zero risk factors, instant peer-to-peer payments, transparency, anonymity, immutability, non-hierarchical organization, and transactional surety. Forsage is described as a matrix cycler program on the website. The matrix cycler is a business model in which money is exchanged for products and members wait for turns to get more products. And when a list is completed, another one opens up. Generally, such programs are hosted on the web.
Forsage takes the same concept and implements it on the Ethereum blockchain. But there are a few notable differences from a traditional matrix cycler program. There is no inbuilt exchange or product on the platform. Members trade their cash for ETH and wait for their turn to receive more ETH. Members have to recruit new people to earn rewards and keep the cycle moving. We will see more details about how Forsage works, their compensation plan review, Forsage MLM software and much more.
Forsage MLM Compensation Plan
To become an active part of the Forsage plan, you must have an ETH wallet like Metamask or Ledger Nano, an upline, and downlines. All the ETH you earn from the platform will be sent to your linked wallet. Your upline will be the one who introduced you to the network. You can only register to the network initially using their ID. The members you recruit to Forsage will be your downlines. Your profits depend on the number of your downlines and their activity.
0.05 ETH is the cost for purchasing a position in the Forsage matrix cycle. 3×1 and 2×2 matrices are used here. Only three positions need to be filled in the 3×1 matrix. While in the 2×2 matrix, there are 2 positions on the first level, expanding to 4 on the second level. Using 0.05 ETH, you can purchase positions in both matrices. The remaining positions are filled through direct and indirect recruitment.
Members become eligible for cycle commission when all the positions in the matrix are filled. Cycle commissions are 0.05 ETH in gifting payments and admission into a new matrix in a 3×1 plan and 0.075 ETH in gifting payments and entry into a new matrix in a 2×2 plan.
Pros and Cons of Forsage
Forsage has divided opinions among the crypto community and MLM enthusiasts. Many people support the platform and claim to have made genuine income from it. While others believe it to be nothing more than another scam.
Pros
Forsage does not hold any of the ETH of the members. All the ETH owned by members is kept safe on their wallets connected to the platform.
Some individuals claim to earn regular passive income from the platform.
As the whole system is based on the Ethereum blockchain, there are unchangeable records of all transactions.
All the details of Forsage transactions are recorded on the Ethereum blockchain.
Cons
Warning by the Philippines Securities and Exchange Commission (SEC) to the public to stay away from Forsage platform.
Their report from the SEC says that all claims made by the platform are false.
Forsage does not have any permission to perform transactions with the public.
There are no products. The only income of the platform is generated by new recruits and the purchase of additional slots.
Recruits need to be added constantly to keep the system moving.
The use of blockchain technology does not make it any more reliable as there have been many recent cryptocurrency scams.
There are many ETH-based gifting pyramid schemes similar to Forsage.
Payments once done cannot be reversed.
How Do Forsage Smart Contracts Work?
Forsage exists as smart contracts on the Ethereum, Tron, and Binance blockchains. Forsage smart contracts decide the algorithm and regulations for sharing profits between the members of the platform. These contracts do not accumulate profits or take away any commissions. When a new member joins the network, he has to make an initial transaction. This amount is distributed among the existing members. Which members get a share is decided by the algorithm of the smart contract.
The profits earned by each member are dependent on their activities in the network. As you further develop your team, the smart contract algorithm will bring in more and more rewards to your account. An increase in your team members and the development of their teams will gain you more profits through the Forsage smart contract algorithm.
Read more on need of tron smart contract mlm software for business.
Forsage Clone Script MLM Software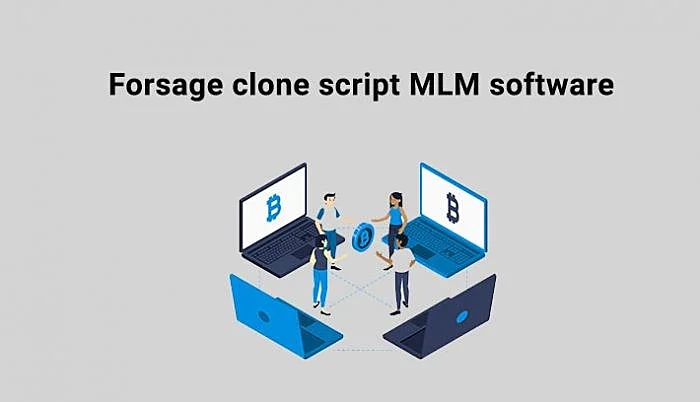 Smart contract-based MLM is one of the best business opportunities available in the market today. The matrix cycler scheme implemented by the platform has become widely popular. You can develop your own MLM network similar to Forsage based on the Ethereum or Tron blockchain with Infinite MLM's Forsage MLM software clone script. This gives your clients the best chance to earn ETH or TRX passively. The whole system will run based on smart contracts providing additional credibility to the business.
Meet the Author
Saleem has been writing technical and creative content for years. He frequently blogs about cryptocurrencies, software development, productivity, and app development.