People all around the world are increasingly interested in living healthy and active lifestyles. Whether you're a gym-goer looking to build muscle or a health enthusiast seeking natural remedies, the demand for health supplements is at an all-time high!
But with this growing industry, there's also been a rise in MLM companies that are selling health supplements. The intersection of MLM and health supplements has become increasingly common, with many companies utilizing this business model to sell their products. Many individuals have found success and financial freedom through MLM health supplement companies.
The MLM health supplement companies have grown rapidly in recent years offering health and wellness products. MLMs have become a popular way for individuals to earn income while promoting health supplements to their friends and family. The companies using MLM Software have emerged as a popular way for people to earn money by promoting health supplements to their friends and family.
In this article, we have selected top MLM companies in the health supplement industry, considering the factors such as the quality of products, customer satisfaction, sales volume, compensation plans, reputation in the industry, and overall financial performance.
Top MLM Health Supplement Companies
Amway
Herbalife
Infinitus
PM International
Nu Skin
Melaleuca
Forever Living
Arbonne International
Young Living
Isagenix
| # | Company | Located In | Year Found | Revenue (2022) |
| --- | --- | --- | --- | --- |
| 1 | Amway | USA | 1959 | $8.1 billion |
| 2 | Herbalife | USA | 1980 | $5.2 billion |
| 3 | Infinitus | China | 1992 | $3.95 billion |
| 4 | PM International | Luxembourg | 1993 | $2.8 billion |
| 5 | Nu Skin | USA | 1984 | $2.2 billion |
| 6 | Herbalife | USA | 1980 | $5.2 billion |
| 7 | Melaleuca | USA | 1985 | $2 billion |
| 7 | Forever Living | USA | 1963 | $2 billion |
| 8 | Arbonne International | USA | 1980 | $0.8 billion |
| 9 | Young Living | USA | 1993 | $0.5 billion |
| 10 | Isagenix | Arizona | 2002 | $0.51 billion |
The Key Factors Behind the Success
People are willing to spend more money on various health products that can significantly improve their health, such as vitamins and supplements.
When compared to other organisations around the world, the majority of health and wellness-based Top MLM companies are genuine.
People support health-based health organisations for the fact that their products are not particularly unique or prevalent in the retail market.
People choose MLM programmes from health and wellness organisations because they allow them to buy, use, and promote products.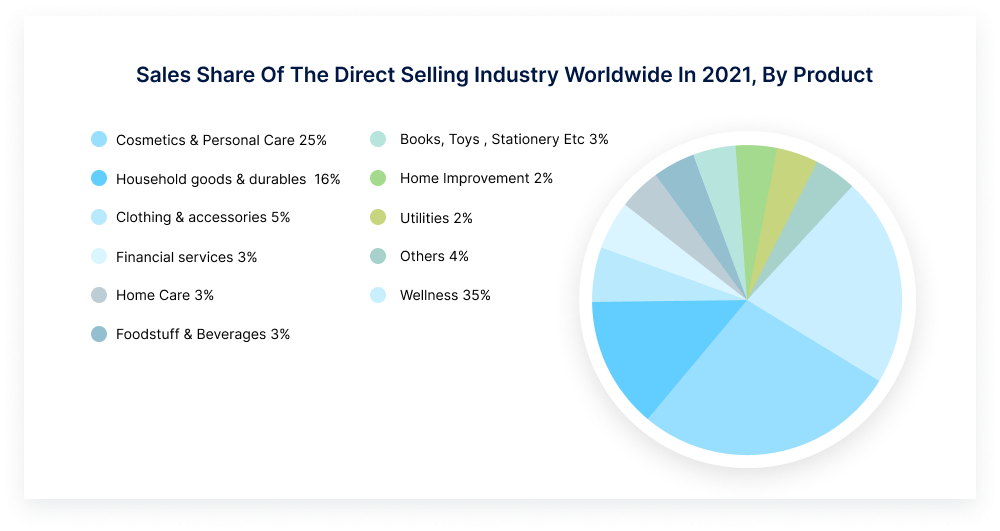 Top 10 MLM Health Supplement Companies

Amway is a company that utilizes multi-level marketing to offer health and wellness supplements, beauty, nutrition, and home care products to consumers. The company's headquarters is located in Ada, Michigan, and conducts business through a network of affiliated companies.
Amway was named the 42nd largest privately held company in the United States by Forbes in 2018, and the number one largest company on the Direct Selling News Global 100 list. However, Amway reported $8.1 billion in sales for the financial year ending December 31, 2022. This represents a decrease from 2021 sales of $8.9 billion.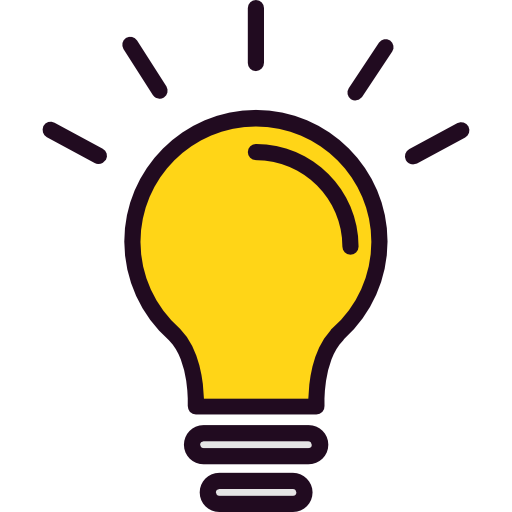 Did You Know ?
Amway has a global presence with operations in more than 100 countries and territories. 😲

Herbalife Nutrition Ltd., which also operates under the name Herbalife International, Inc., is a global company that engages in multi-level marketing (MLM) and specializes in the manufacturing and distribution of dietary supplements. Mark R. Hughes founded the company and has a network of approximately 4.5 million independent distributors and members in 95 countries.
Herbalife is mainly a weight loss MLM company which provides a variety of products such as protein shakes for weight loss, protein bars, teas, aloes, vitamins, and sports hydration, energy, and personal care items. At its inception, the company introduced the Formula 1 protein shake as its primary product, which is a meal-replacement shake based on soy. Since its launch in 1980, this product has been the company's top-selling item, constituting almost 30% of its overall sales as of 2015.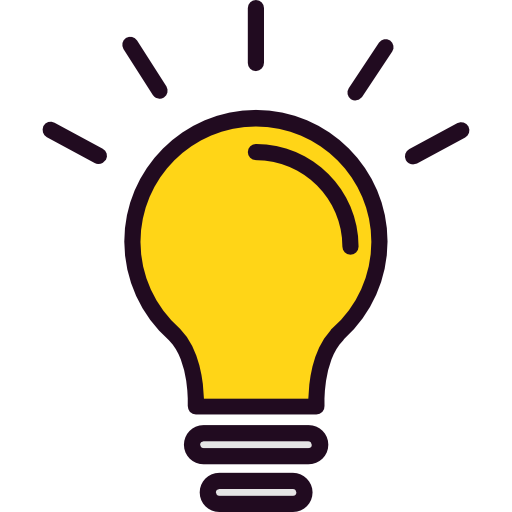 Did You Know ?
The first MLM health supplement company is considered to be Herbalife, founded in 1980.

3. Infinitus
Infinitus is the parent company of the Lee Kum Kee brand, one of the world's most established and renowned cooking brands. They have headquarters in multiple Asian nations, comprising China, Hong Kong, Taiwan, Singapore, Malaysia, the Philippines, and Thailand.
They also sell Personal care products, homemade, household, and skincare along with their primary product- Healthcare. Healthcare products include herbal medicines, and skin care products include a wide variety of creams. All of the products are made from natural herbs and high technology.

4. PM International
PM International was established by Rolf Sorg in 1993. The company is focused on creating and manufacturing products solely under its proprietary FitLine brand. PM-International also serves as the official provider of the FitLine brand to several sports teams and associations.
PM International has over 35 branches in over 40 countries around the world. Further, it employs over 950 people worldwide, with 192 of them working at the Speyer logistics centre (2020). The company's products are sold through network marketing independent distributors, the Internet, and its own direct sales force.

5. Nu Skin
Nu Skin Enterprises, Inc., a health supplement company that utilizes a multi level marketing approach, is headquartered in the United States. The company specializes in the production and distribution of dietary supplements and personal care items. Nu Skin operates on a direct selling model and has an extensive network of independent distributors all over the world.
Apart from being a weight loss MLM company, it also sells Dietary supplements, personal care products, and skincare products are all part of the company's product line. Nu Skin also offers a range of supplements and vitamins, such as probiotics, antioxidants, and omega-3 fish oil supplements.The company has been successful in generating significant revenue and creating opportunities for its distributors.

6. Melaleuca
Melaleuca is a MLM health supplement company that offers a diverse selection of health and wellness products for sale. They call themselves a "direct sales" company, but they are MLM firms. It operates in nearly 20 countries and earns billions of dollars per year. They allow ordinary people to work from home by marketing their products and recruiting new MLM members.
Supplements and vitamins, Food and weight loss, Caffeinated drinks, Medicine cabinet, Beauty, Laundry and cleaning, Home fragrances, Animal care, Bath and body products, and Dental treatment, are the variety of products they sell.

Forever Living is a multi-level marketing (MLM) company that was founded in 1978 by Rex Maughan. The company is headquartered in Scottsdale, Arizona, and operates in more than 160 countries around the world. Forever Living is primarily focused on health and wellness products, which are sold through a network of independent distributors.
Forever Living's product line includes a wide range of health and wellness products, including dietary supplements, weight loss MLM management products, personal care items, and skincare products. The company's flagship product is its Aloe Vera Gel, which is made from the inner gel of the Aloe Vera plant and is marketed as a health drink that supports digestion and immunity. Forever Living also offers a range of supplements and vitamins, such as Omega-3 fish oil supplements, bee pollen, and probiotics.

8. Arbonne International
Arbonne International, LLC, or Arbonne, is a multi-level marketing company founded in the United States in 1980 by Norwegian entrepreneur Petter Mrc. Arbonne is based in Irvine, California, and has offices in Chatsworth, California, Greenwood, Indiana, and Addison, Texas, as well as international offices in Australia, Canada, New Zealand, Poland, and the United Kingdom.
Arbonne depends on products like, nutritional supplements MLM, health and wellness MLM, Skincare, haircare, bath and body care. They claim that they sell products that are organic, vegan, and far superior to any other MLM health and wellness companies in the market.

9. Young Living
Young Living is a Utah-based direct selling company founded in 1993 by D. Gary Young and Mary Young. The product line includes essential oils, diffusers, body care products, and health and wellness items.
The company had a record year in 2020, with sales of $2.2 billion. It was ranked seventh on the Direct Selling News (DSN) Global 100 list in early April 2021. This organisation honours direct selling companies that have achieved sales success. In 2020, Business Insider reported that from 2013 to 2014, the FDA received a minimum of 11 complaints from customers of Young Living, alleging significant negative reactions to the products.

10. Isagenix
Isagenix, founded in 2002 by John Anderson, Jim and Kathy Coover, is one of the largest health and wellness direct selling companies, offering a business opportunity that can transform lives! Isagenix has a global presence in 19 countries spanning five continents.
It employs over 1,000 people worldwide, with 700 of them based in the United States. Isagenix has an A+ rating with the Better Business Bureau and over 600,000 customers worldwide. Product categories include weight loss MLM products, performance, vitality and well-being, essential oils, and personal care and beauty mlm.
Ohh!! Here comes the11th company- The Pillow-Firm. Yes you heard it right, because getting a good night's sleep is the best health supplement! 😜
In Summary
We've covered a lot of ground, highlighting some of the most popular and effective companies in this space. From Amway's and Isagenix innovative products to Herbalife's and PM International's customer loyalty programmes, it's clear that MLM companies continue to provide unique benefits to both their customers and distributors.
However, it's important to acknowledge that MLMs in the health supplement industry can be controversial. While many people swear by the products and business model, others are sceptical of the claims made by these companies, and warn of the potential risks associated with MLMs. Before getting involved in any investment or business venture, do your own research and carefully consider the risks and benefits.
Investing in a multi-level marketing health supplement company is a personal decision that requires careful consideration of your own goals, priorities, and risk tolerance. It is recommended that you approach these companies with an open mind, conduct research, and make an informed decision that is consistent with your personal values and priorities.
After all, it's not like you can just pick a company out of a hat and hope for the best! 😁
Frequently Asked Questions
Which sector is the largest within health and wellness?

The personal & beauty sector is currently dominating in the global health and wellness market in the industry in terms of revenue.
Suggest top five mlm healthcare companies that are not included in the above mentioned list?

Optavia – Medifast, Jeunesse, Sunhope, DXN Global, and USANA are the other health supplement companies which stand out in the industry.
Can you make money with weight loss MLM companies?

Weight loss MLM is a multibillion-dollar industry with products that must be replenished on a regular basis. So, if you have a good network or a passion for network marketing, this is an industry where you can make money.
Which is the world 's best Mlm wellness industry?

Herbalife is the world's number one company in the wellness industry.
Which is the top MLM wellness company in India?

Amway is the most popular and one of the oldest network marketing companies functioning in India.