Herbalife has been one of the biggest names in MLM for decades. The Los Angeles California-based company is one of the world's leading distributors of nutritional supplements, weight-loss, and beauty products. Herbalife came in third on the DSN 100 list for 2020 with a revenue of 5.5 billion dollars. The company has over 8300 employees and 2.3 million distributors spread across over 90 countries around the world. Let's have a look at what Herbalife is, its products, compensation plan, pros and cons of joining Herbalife, and much more in this Herbalife MLM company review.
Herbalife MLM Review – The Honest Review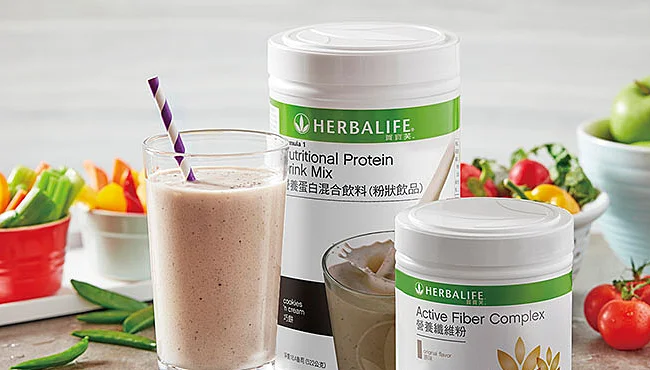 The MLM giant we know today was founded in 1980 by Mark R Hughes. The company's initial products were weight loss shakes and Mark used to sell them out of his car in LA. Herbalife soon became one of the fastest-growing and controversial companies in the US. The legitimacy of its products was questioned by doctors, nutritionists, and state and federal authorities. The company was also subject to an FTC investigation after pyramid scheme allegations. This resulted in a $ 200 million settlement for "deceptive and unlawful acts". Despite all this, the company continued its steady rise, expanded into new countries, and remains one of the biggest MLM companies around.
Herbalife Products
Herbalife's core products are the Formula 1, 2, and 3 nutritional shakes and meal powders. Additionally, the company also offers weight loss, vitamins, energy, fitness, skincare, and hair care products. These products have garnered generally favorable reviews on online shopping sites like Amazon. Herbalife products are designed to support the wellness goals of users by minimizing calorie consumption using meal replacement shakes and boosting metabolism using supplements.
Herbalife's Formula Shake 1 is listed under Top 100 MLM Products List.
Herbalife Compensation Plan
The compensation plan of Herbalife is basically similar to that of most MLM companies. The money you make depends on the number of products you sell and the members you recruit. It costs $60 initially to become a Herbalife distributor. And you will receive products on a 25% margin. You earn volume points for every Herbalife product you purchase and the margin increases according to your monthly volume point value. If you buy or sell 500 volume points of Herbalife products per month, you will become a senior consultant and be eligible to start a downline. Once you start a downline, you stand to earn 10% commissions from their sales.
Pros of Joining Herbalife
Credibility

Herbalife has been around for more than four decades. It is one of the most well-known and recognizable MLM companies out there. People everywhere have surely heard about them.

Refund policy

Herbalife offers a one-year refund policy for new recruits. This can be a failsafe for people who do not have much experience in MLM. All the products that were unsold by distributors can be returned to the company within a year. And they will be refunded for it.

Sponsorships

Herbalife has many high-profile sponsorship deals that increase the credibility of the company. These sponsorships include Cristiano Ronaldo, one of the most popular football players in the world and LA Galaxy, the Los Angeles football team in Major League Soccer.

Charity

Herbalife is heavily involved in charities like Casa Herbalife, Herbalife Nutrition Foundation, and Herbalife Family Foundation. This has helped portray the company in a good light.
Cons of Joining Herbalife
Allegations

Herbalife has been part of many lawsuits for suspicious business practices over the years. There have also been many allegations of it being a pyramid scheme. All of this has certainly damaged the reputation of the company.

Complaints

The company has been subjected to many complaints regarding its products and distributors. Few customers have had side effects from using Herbalife products and bad experiences from distributors. Certain distributors have also had difficulties in claiming their refunds from the company.

Overpriced

Herbalife's products also suffer from typical MLM overpricing of products and services. Similar products from normal brands are available at lesser prices. No matter how good the products are, it can be difficult to sell them when they are overpriced.

Complicated compensation plan

The compensation plan of Herbalife MLM is highly complex. Also, too much importance is given to recruiting members over selling products. That is never a good sign in an MLM business.
Is Herbalife a Pyramid Scheme?
The FTC investigation of the pyramid scheme allegations of Herbalife was settled for 200 million dollars in 2017. Nearly 350,000 people claimed that they lost money trying to run a Herbalife business. But the FTC did not label Herbalife as a pyramid scheme. The company was found liable for committing "unlawful and deceptive acts".
Herbalife is not a pyramid scheme or a scam as there are people who genuinely made good money as distributors and the company sells products worth billions of dollars every year.
Our Verdict
Herbalife is a genuine company that has been around for years and sells genuine products. But it can be difficult to earn significant money with Herbalife. Almost 50% of distributors have not made any money from the company. Here we have taken a look at what Herbalife is, its products, compensation plan, pros and cons of joining Herbalife, etc. Make sure to analyze all of these factors before you decide on Herbalife.