Forever Living is a very popular MLM company that is famous for its aloe vera derived products.
Let us take a look at its overall Outlook and the compensation plan and see if it is worth the effort.
Here is the Complete Forever Living products review.
Forever Living MLM Review – Is Forever Living products Worth It?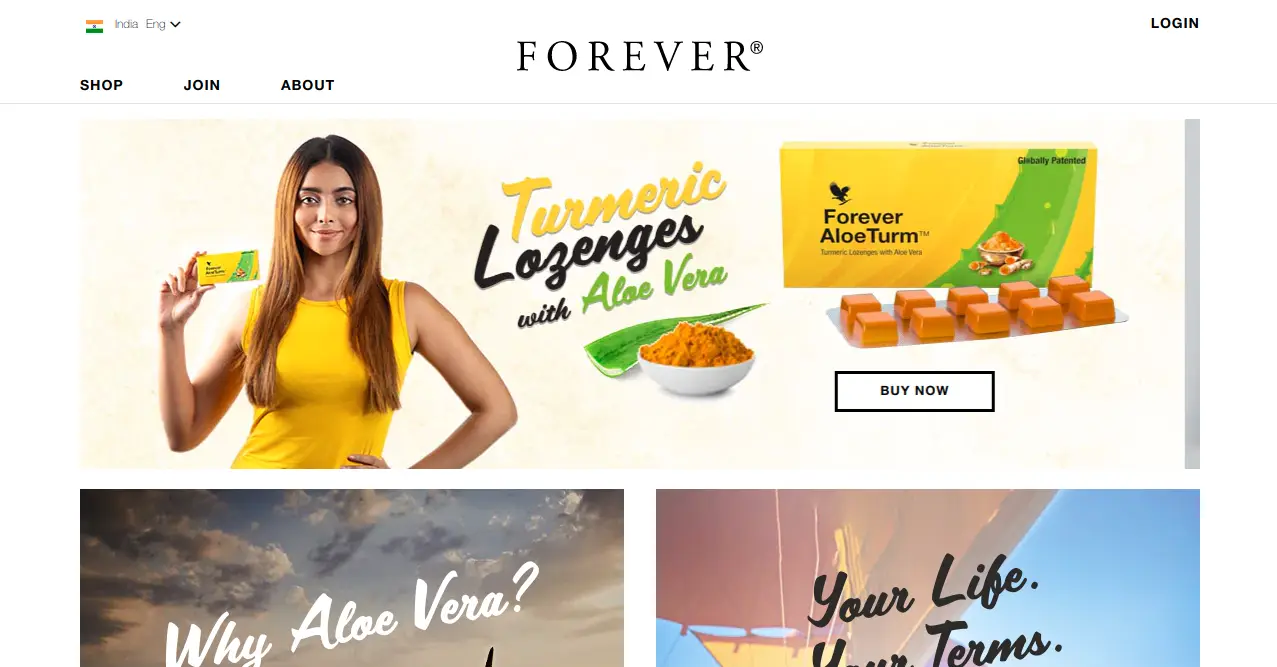 Forever Living MLM was founded in the US and is based in Scottsdale, Arizona. It is one of the biggest network marketing companies in the the US and all over the world with over 9.5 million global distributors located in over 150 countries.
It is said that the company as what we know today as Forever MLM Company was started by its current owner as a business by offering the products and opportunity to his closest family and friends.
| | |
| --- | --- |
| Company Name: | Forever Living |
| Type: | Private |
| Industry: | Multi Level Marketing |
| Founded: | 1978 |
| Established in | United States |
| Products: | Aloe Vera based health and wellness products |
| Website : | www.foreverliving.com |
This is a classic rags to riches story and an example of how to get a success business in network marketing. Instead of trying to advertise your business through radio, classified ads or media, you have to go out there and spread it by word of mouth.
This method of network marketing will pay you directly instead of paying for advertisements.
What kind of products do they sell?
Forever MLM Company products are based on Aloe Vera which is a natural plant that is said to have great healing attributes. This has led them to be known as the aloe vera MLM.
Some of the remedies that Aloe Vera does is help with weight loss, more energy, heals skin burns and helps keep your digestive system in check.
Since all the products are all-natural, there are no real side effects that you need to be bothered with.
The product line has a large variety and includes cosmetics, health drinks and specialized skincare products.
Forever Living Company successfully made it's position in top 10 in the list of Top 100 Network Marketing Companies across the globe.
The product line has a large variety and includes cosmetics, health drinks and specialized skin care products.
Forever Living Compensation Plan
Like any other MLM company out there, Forever Living MLM gives you the opportunity to make money by selling their products and through indicting other members into your team.
A fascinating thing about the product line is the great profit margins. You can make upto 43% per sale which is definitely on the high side.
Forever Living products MLM has no membership fees or joining fees to get started, which is another plus point. All you have to pay is just for the products you want to sell and your set. Forever Living network marketing company has used an excellent MLM back office for managing the business. Infinite MLM is one of the powerful back-office MLM Software for a successful business.
You also will get paid a commission anytime you sign someone under you in your business. The more people you sponsor under you, the more money you will make in the company.
Forever Living Marketing Plan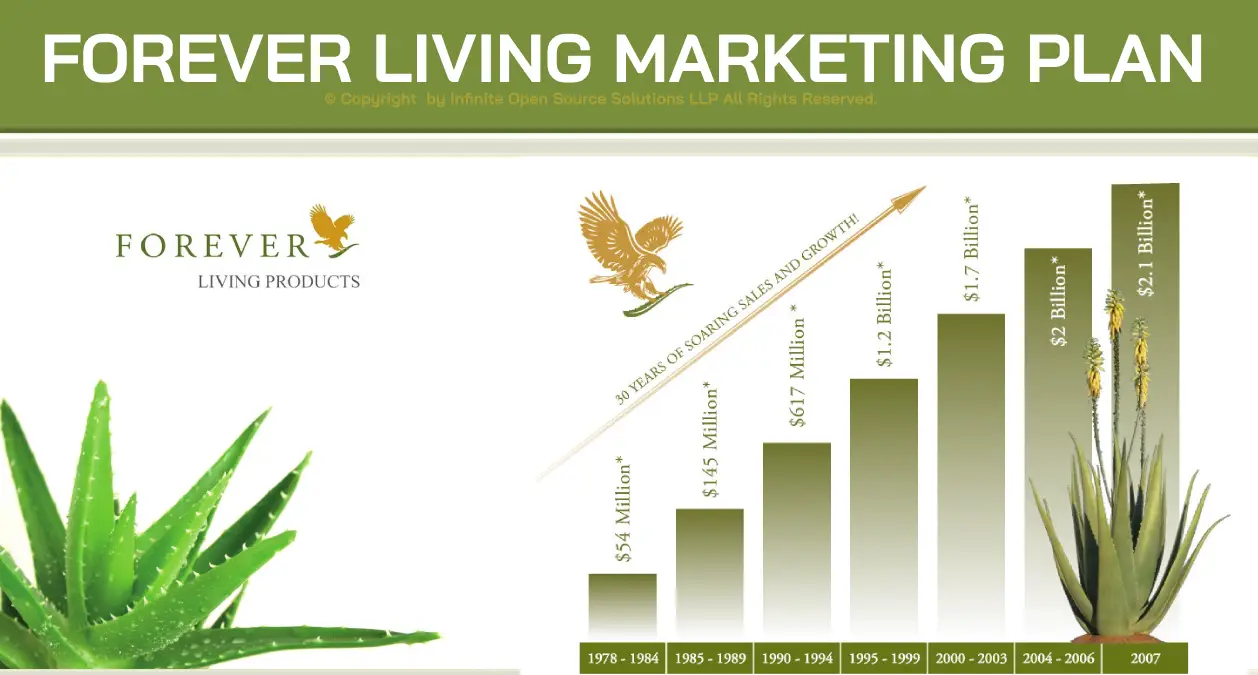 Your first step on the way to earning money with Forever Living MLM is to become an Assistant Supervisor. To become an Assistant Supervisor you need to have "purchased 2 Case Credits within two consecutive months".
To earn money with Forever Living network marketing company, you need to become an Assistant Supervisor first. And to become an Assistant Supervisor, you need to purchase 2 case credits in under two months.
Case credits are a measure used to estimate sales in Forever Living. It has different values in different countries. 1 case credit is worth around £227 in the UK, around $214 in the US, and $283 in Canada. So, to become an Assistant Supervisor, you'll need to purchase products worth around £454 in the UK, around $428 in the US, and $466 in Canada.
To progress from Assistant Supervisor to Supervisor, you and your downline need to purchase 25 case credits over two consecutive months. Assistant Managers require 75 case credits over two continuous months. Managers require 120 case credits over two sequential months.
This means that supervisors require to make purchases of £3,975 over two back-to-back months. Assistant Managers require to make purchases of £11,925 over two following months. Managers require to make purchases of£19,080 over two sequential months.
You are also required to produce a total of four Active Case Credits during a month, at least being a Personal Case Credit.
If you do not fulfill the conditions demanded of an active sales leader, you won't be given a Volume Bonus and will be stripped off the Active Sales Leader position. That Volume Bonus will be rewarded to the subsequent Active Sales Leader in your upline.
Pros of Forever Living MLM
The customers say that using Forever Living Products is a great pleasure. Their Sonya Skin Care Collection is often highly said of. The company has customers in over 158 countries around the world and has its amazing aloe-based products to provide its customer a sensation of Look!
Cons of Forever Living MLM
The experts say that benefits, bonuses, and the pay raises of Forever Network Marketing company are some of the worst in the MLM industry. This company is about 5 years behind the industry practice in just about everything. This makes it incredibly hard to stay competitive with other companies. Their distributors say that employee needs are often neglected as the company puts the needs of purchasers as their first priority.
Is forever living a pyramid scheme?
Forever Living's brochures and marketing material focus more on building your downlines more than product sales. Like most MLM plans, to advance through the ranks and become eligible for various rewards and bonuses at forever living, you are required to recruit downlines. Even if you were bringing in millions in product sales every year, you will not be promoted if you don't recruit. This may sound similar to a pyramid scheme, but Forever Living MLM has legit products and the company is legal in most countries.
Verdict on Forever Living
After going through the complete forever living products review, we can see that this MLM company is quite Successful and is definitely not a pyramid scheme. If you are someone who is looking for a safe and secure business opportunity without any initial investment, do try your hand at Forever Living.