To view the output of any business we analyze the result. So to have the basic idea of how it goes on each year we analyze the Global MLM Software Market. It gives a clear idea like where you stand in your MLM business in the Global Market and how well your MLM software manages your MLM business.
In this article, we will see what are the important factors to be considered while performing the Global MLM Software Market Analysis. Important factors of Global MLM Software Market Analysis are listed below
Important Factors of Global MLM Software Marketing Analysis
A complete analysis of i.e SWOT (Strength, weakness, Opportunities, Threats) of key companies.
Major Developments
Opportunities for investment
Company revenue
Company Growth Rate
All data with charts and tables
Technologies and Landscape
Strategies followed
Managing inventory
It should include all factors of economic influence like Market dynamics, Current environment, Advanced technology.
The compound annual growth rate i.e CAGR from a particular year say 2018 to a particular year i.e 2025 can be mentioned.
As I already discussed the main goal is to understand the present and future market in a better way.
Include Major company or Manufacturer like Infinite MLM Software, NETSOFT, MultiSoft, Epixel Solutions, OG Software Solutions, ARM MLM, Xennsoft, IDSTC, Pro MLM Software. You can check out the web analysis graph for Infinite MLM Software from here

The key points of MLM software are as follows
Overview – Global MLM software Market
The list of important manufacturers (manufacture sites, product specification, and production, capacity, etc)
Cost price of MLM software, Gross Margin, Production Value
Current Demand and Trend Analysis, Raw materials
Marketing Strategy Analysis, Market Size, Distributor details, Estimated Market value
Finally the Forecast from year XXXX to year YYYY
Products involved: – Include products as
MLM Software types that to be included
#1. Cloud-based software
#2. On-premises software
MLM software applications to be included
Small Business applications
Midrange organization applications
Large Organization applications
Others
MLM Software Plans To Be Included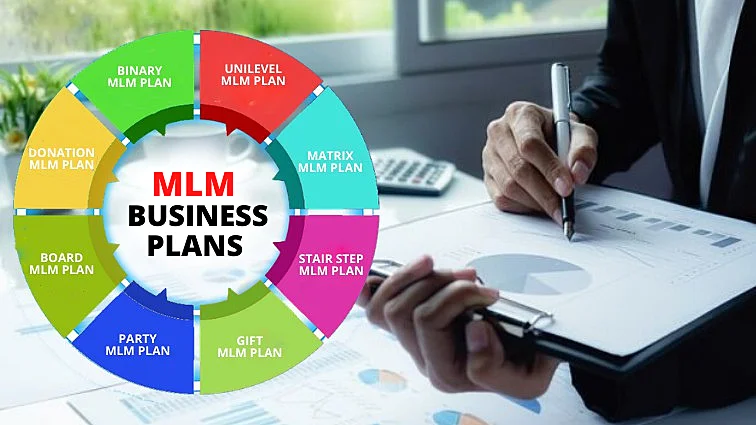 Board Plan
Stair Step Plan
Donation MLM Plan
Market Analysis by Geographic Location
North America (USA, Cuba, and Mexico, and Canada)
Europe (UK, Germany, Switzerland, France, Italy, and Russia)
Asia –Pacific (China, Hong Kong, Singapore, Korea, India, Australia,Japan)
South America (Argentina, Columbia, Brazil, etc.)
This Market Analysis report should include Classifications of software, Market definitions of MLM software, specifications of the product, the process involved in manufacturing, the overview of market, Applications overview, raw materials included, etc. Should also include the market condition after analyzing with the world's main region, Product price, demand, production, the growth rate of Market, Profit.
Market factors can be described as follows
#1. Strategic Developments of MLM Software Market:
Research and development, Partnerships and agreements of Software, Ventures, Comparison with the competitors. All such factors can be used to describe the strategic developments of MLM Software Market
#2. The Analytical tools required to analyze the report:
The tools required to analyze the report are as follows
SWOT (Strength, weakness, Opportunities, Threats) Analysis
Feasibility Study
Return on Investment Analysis
Porter's five force analysis
These tools can be used to analyze the reports of top MLM players and the data describes their scope for the future in the market.
#3. The main reasons to acquire a report on Global MLM Software Market:
To study the open chances in MLM Software Market
To combine the prospects and the future points of the MLM software Market
Production analysis of MLM software Market as per the different types, applications, and the geographic regions.
Industrial chain, Segments & Sub-Segments of MLM software Market, Effect factors of Market Analysis
To know the latest achievements and development, Share of the Market, Major Strategies of the Key Companies
#4. Key questions that to be included in Global MLM Software Analysis
To study the open chances in MLM Software Market
In 2025, What will be the rate of growth and market size?
Describe the challenges of market growth?
Mention the driving factors of global MLM Software Market Analysis?
Mention the vendors of MLM organization?
Mention threats and Opportunities for vendors of the MLM industry?
Analyze price, sales, revenue with respect to types and applications of MLM software?
The equipment for manufacturing and raw materials required for MLM software Market?
What is the process for manufacturing MLM software?
Conclusion
In this article, we can conclude that Global MLM Software Market Analysis is a valid source to access the complete data required for the MLM software Market analysis to enhance your MLM business and it should provide the overall picture of the report i.e, key factors to be included in the report, Market Size, Growth rate, limitations and benefits, Present and future value, Forecast from year XXXX to YYYY in the graph can be included for the better understanding of the global report.