In the ever-evolving world of multi-level marketing (MLM), staying ahead of the competition requires a technological edge that can transform businesses into thriving empires. Having said that, PHP MLM software is undoubtedly a dynamic and robust solution that acts as the backbone for MLM enterprises. Just as a ship needs a sturdy anchor, MLM businesses need a reliable software foundation to navigate the seas of opportunity. Read along to know more on the relevance of PHP MLM software.
What is PHP MLM Software?
PHP MLM software is a powerful tool designed specifically for MLM businesses. It provides a comprehensive platform to manage and automate various aspects of MLM operations, from compensation plans and member management to sales tracking and commission calculations. Built using PHP programming language, this software offers flexibility, scalability, and customization options to suit the unique needs of MLM companies.
Advantages of PHP MLM Software
PHP MLM software offers a multitude of advantages that empower MLM businesses to succeed in a highly competitive market. Let's look at a few benefits of PHP MLM software:
PHP supports cross platforms

PHP is a server-side scripting language that can be run on multiple platforms without any hassles. PHP codes can be run on almost all operating systems. Another addition to the point as above-mentioned is that hosting service providers for PHP based services can be easily found over the internet!

Speed

A very important thing that you have to consider while developing a custom application is its response time. Speed is a quotient that determines the user-friendliness of your MLM software.

A quick loading website or software application will be always appreciated and more and more customers will definitely choose your services compared to others!

Highly Stable

The PHP programming language is a highly stable one when compared to its counterparts. It was developed almost twenty-five years ago and hence a lot of addition and corrections have been made to the programming language. A lot of bugs were found and fixed during its course of travel. So it's far stable and perfect for supporting a lot of features.

Its Open Source and Have a Powerful Library Support

PHP language is an open source programming language, that means anyone who is experienced in the language can make the necessary additions, can enhance its library functions, etc. Some of the exciting functionalities supported by the language include Graphics, PDF, etc.
Features of PHP MLM Software
PHP MLM software brings a host of powerful features to the table, enabling MLM businesses to manage their networks, track sales, calculate commissions, and customize their operations. Take a look at a few PHP MLM software features:
Comprehensive Member Management: The robust member management features of PHP MLM software let you manage member registrations, profiles, downline tracking, and communication with ease, resulting in effective network management.
Flexible Compensation Plans: Binary, Matrix, Uni-level, and other types of compensation plans, can be designed and implemented with ease using PHP MLM software.
Real-time Sales Tracking: Stay on top of your sales performance with real-time sales tracking provided by PHP MLM software. Monitor product purchases, sales volumes, and commissions, empowering you to make informed decisions and maximize profit.
Commission Calculations: Automate complex commission calculations, saving time and eliminating manual errors with MLM software. As such, ensure fair and transparent member payouts with accurate commission calculations.
Customization Options: Brand your PHP MLM software to match your unique MLM business identity with extensive customization options. Tailor the interface, design, and features to create a personalized MLM experience for your members.
The Art of Choosing the Right PHP MLM Software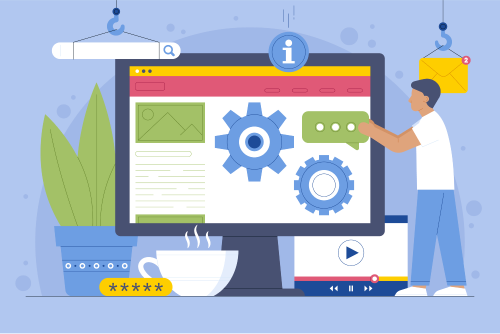 The success of your MLM business depends on your selection of PHP MLM software. As a result, you must carefully consider a number of factors before making a decision. Consequently, take into account the following factors when making your choice.:
Functionality and Features

To meet your unique business needs, look for MLM software that offers a wide range of features. Incorporate member administration, customised compensation plans, sales tracking, and commission calculations.

Reliability and Scalability

Choose a reputable PHP MLM software company with a successful track record in the sector. As your MLM business expands, you should make sure the software can do so without compromising performance.

Customization Options

Choose MLM software that can be customised to fit your brand and business needs. To give your members a special MLM experience, consider using custom branding and design options.

Integration Capabilities

Make sure the MLM software can easily integrate with other crucial tools and platforms you employ, such as payment gateways, CRM systems, or e-commerce platforms, to streamline your business processes.

Customer Support and Training

Choose a provider that offers excellent customer support & MLM training materials to help you implement and utilise the software to its fullest potential.

Remember, financing in the right PHP MLM software is an investment in the growth and success of your MLM business. Spend some time weighing your options and selecting one that is in line with your goals and objectives.

Top companies achieved success with PHP MLM software

Several top MLM companies have achieved extraordinary success by utilising PHP MLM software. Here are a few notable examples:

These top MLM businesses highlight the significant influence PHP MLM software can have on the effectiveness and success of MLM businesses, highlighting its importance as a key tool in the sector.
Final Verdict
In a nutshell, choosing PHP MLM software is like hitting the jackpot in the MLM world. It transforms MLM businesses and puts them on the road to success, thanks to its dynamic features and customizable nature. MLM businesses can realise their full potential and remain competitive by utilising the power of this technology.
So, get ready to make waves and leave your competition in awe.