Recession is right around the corner, and to no surprise, you might have already read plenty of news regarding the same. In short, it is an extreme downturn in economic activity resulting in high unemployment, low consumer demand, and low economic output.
But the best part is there are several tips like implementing a realistic budget, developing passive income sources, building an emergency fund, and many more to survive a recession without breaking the bank.
Even though the thought around recession is tangled and stressful, there are ways to prepare. If you are still confused about how to pull through an economic downturn. Don't worry! We have got your back.
This blog will guide the readers on surviving a recession without causing depression. But, before we look for different ways to deal with these tough times, let us understand what caused the global economic downturn.
Why are we facing a recession in 2022?
The sudden outbreak of the pandemic & the Russian-Ukraine war has caused a significant economic downturn in 2022. Prior to the recession, economists started flashing warning signs, and the businesses were seen crippling like never before.
As a result, many people began to move to passive earnings by pursuing alternate careers.
Network marketing is one of the popular and prominent passive income sources preferred by many in times of recession due to its considerable benefits. Aside from that, network marketing rose by 24% in 2008, when the global recession began.
How does a recession impact you?
The grim reality is that everybody, in one way or another, will be undergoing a roller coaster ride during these challenging times.
Further, there will be high unemployment as companies will be going through a hiring freeze which in turn impacts the finance of an individual. Low-skilled workers will be most affected by a recession since businesses would have to cut costs by terminating them. In addition, job issues might also give rise to less compensation and no bonus.
The demand for both basic necessities & luxury products diminishes as there are only a few funds in the economy. This is due to the fact that during recessions, people will cut back on their spending.
So even if prices drop during a recession, individuals won't spend money needlessly.
Best Tips to Survive the Recession in 2023?
Surviving an economic downturn, for sure, is an uphill battle. Nevertheless, an understanding & proper situation planning can do wonders.
How to Prepare for an Ongoing Recession?
Keep an eye on the marketThe only best thing about recessions is that they aren't everlasting. So, you should never back out from long-term investments for a short-term downturn.
Save money in advanceCutting unnecessary costs will play a vital role in serving as a financial backstep that can be utilised for basic or urgent requirements.For instance, you can make it through with your emergency fund even if you lose your job. Hence, saving money in advance is an ideal way to prepare for an ongoing economic downturn.
Avoid DebtThe first and foremost thing that must be done during the onset of an economic downturn is to pay back your credit card loans. Although it is very challenging to repay your loans, it is always a good idea to be debt-free as soon as possible.Reducing your debts will result in low monthly expenditures, thereby furnishing you with a better opportunity to survive in case you lose your job or encounter any issues in employment.
Develop a secondary income sourceThere is a high probability for anybody to lose their job during an economic downturn. Nonetheless, nobody desires to be broke with no money to spend.So, a passive income will work miracles as it will serve as a foundation to boost your financial security. Moreover, there are numerous alternative income sources that individuals can try depending on their interests.
For instance, multi-level marketing (MLM) is one of the leading methods to make money if an individual is willing to make an effort and be consistent. High-income potential, no upfront business expenses, and minimal startup costs are some of its trump cards, to name a few.
How to Survive an Ongoing Recession?
Reduce RisksIt is advised to avoid risky business endeavours and investments at all costs. So, always stay apart from these to lessen the risk.
Befriend TechnologyIt is clear that technology is evolving with the passage of each day with zillion advancements in spite of everything.Hence, never tremble back from acquiring new knowledge or sinking capital into it.
Should I change or not?Unquestionably, many panic quitting can be seen during these challenging days. However, it is better not to quit your job if the firm you are presently working for is stable and your designation is significant.But, if you sense that your job role is irrelevant during an economic downturn. Stop worrying! The grass on the other side is always green.

Nevertheless, avoid getting lured by hikes or bonuses in a recession period, as a stable job is always one step ahead of an unstable one.

Prepare yourself to make difficult choicesRecession often brings up difficult decisions, so you never know what you'll have to decide.Thus, you should always stay prepared for what's coming your way.
Spend money on yourselfAn economic downturn is always a good time to learn or upgrade new skills, as there are numerous online courses, both free & paid.
You can keep your mind happy and peaceful by investing in yourself, too!
How to Come Out of Recession?
Many famous companies like Netflix, Microsoft, and LEGO have come out of recession stronger than before.
What can we take away from this?
No matter how difficult a situation is, if you are determined to succeed, you will always prosper. However, cashing on one's investment is the most critical thing to do after a recession.

Best Investment Strategy during a Recession
In the midst of an economic crisis, it is essential to have a knack for smartly saving your finances. A thought-provoking rule to consider when investing is "be fearful when others are greedy, and be greedy when others are fearful" as beautifully put out by Warren Buffett.

Read on to check out the best investment strategy during a recession;
Equity Mutual FundsChoosing quality-enriched firms can be a bit confusing because it is difficult to find the best-performing organization in the future.But why worry when equity mutual funds are the ideal way out?

A fund manager looks after the complete selection and investment process. You only have to put your cash in the fund, and the manager is assigned the duty of investing it as a whole.

Sectoral FundsSectoral stocks are generally very costly. Nevertheless, a recession will make the price fall, making it cheaply available.So, an individual can utilise this chance to diversify the portfolio and encompass banking, technological, automobile, and other industries in the portfolio.
Real EstateThe demand for real estate will witness a drop during times of recession. And the best part?You can buy top-notch properties at less price.

Additionally, you can also acquire home loans with no or less interest. So, wait for the right time to purchase the perfect property.

Blue Chip StocksOne of the best times to invest in blue chip stocks is during a recession because of the discount availability of the overvalued firms.Also, let me spill a bonus tip for you; It is best to look at particular stocks of your preference. So, when the opportunity knocks, you can purchase them long-term.
How to Protect Investment during a Recession?
Unfortunately, there is no single-shot method to protect your investment during an economic downturn.
However, leaving the portfolio alone can be beneficial if you have a longer investment horizon that provides your assets with the required time from any losses in these challenging times. Additionally, you can also reduce certain risks if you agree to make possible modifications to your investment strategy.
High-yield bonds and stocks are riskier assets that will drop their value during an economic downturn. On the other hand, U.S. treasuries and gold will see a stable rise in their assets.
Anyways, shares of giant organizations with dividends and solid cash flows are inclined to shine in a recession.
Things you should not do during a Recession
Anybody can follow numerous guidelines or strategies in these difficult times.
But now that you know we are in a recession, it's high time to understand things you must not do to burn a hole in your pocket.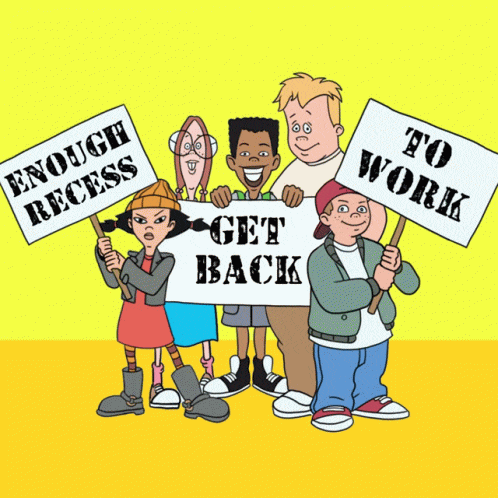 So here are some things to avoid during a recession;
Underestimating the value of your work: It is not a secret that every organisation will be facing financial issues forcing them to cut expenses. Thus, this may result in cost reduction, a dividend cut, job attrition, and declined expenditures.
Employees cannot think that getting another job will be easy going during an economic downturn as jobs become insecure. So, do not forget to make sure you are not taking your job for granted.
Considering new debts: A recession is not the time to take on new loans since you might need help to make the payments if you are laid off.
Even if your salary is low, having less debt will bring you peace of mind. Aside from that, having less debt will make your job hunt easier.
So think & choose wisely!
Ignoring your budget: You're mistaken if you believe that you do not require a budget amidst a recession. You can still make progress to your budget if you already have one in place to better control your expenditures.
If you manage your expenses well, you can easily fight the recession.
Becoming a cosigner: Even if the economy is healthy, cosigning a loan is risky because the cosigner will be responsible for repaying the loan if the borrower fails to make the payment.
Cosigning a loan is even riskier during a recession since it is likely for both the borrower and the cosigner to lose their jobs or have their income decrease.
Bonus Tip: It is wiser to assist the borrower by making a down payment or taking out another personal loan than to risk yourself in trouble.
Making risky investments: Even though you wish for a prosperous future for your organization, a recession is not the time to make a risky investment.
Simply put, do not stick your neck out.
Nevertheless, if the economy is showing signs of a blistering recovery, this is the ideal opportunity to come up with a major plan.
Sell off your investments : A recession lasts for approximately 10 months. So you don't need to sell off all of your investments out of panic. Trust the passage of time and leave your assets alone to avoid falling for a trap.
Now that you know what not to do during a recession, let us see why MLM is the right choice during an economic downturn.
Why is MLM a recession proof sector?
An economic downturn & direct selling appear to be not at odds with one another. As a matter of fact, many MLM companies have exhibited that they can continue to expand and thrive even when the economy is struggling.
For instance, Amway witnessed a tremendous increase in their revenue during the 1980–1982 recession. Likewise, they also continued to grow internationally throughout the recession of 2002 and 2009.
So, this implies that network marketing is an excellent way to make money during a recession and offers a residual revenue stream for the present and the future.
Let's check out an inspirational story of Ivan and Monica Tapia, a power couple who slayed the world of network marketing like a boss.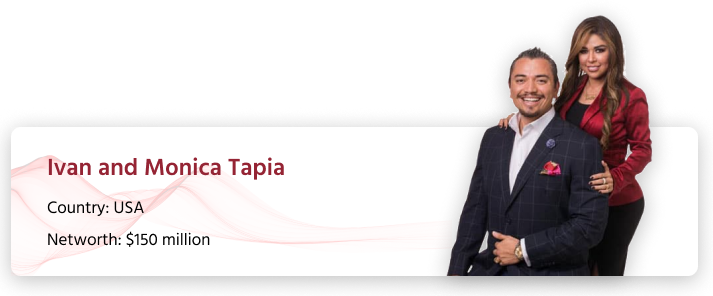 The couple was forced out of their careers which ultimately resulted in financial trouble & poverty in 2008 because of the devastating economic crisis. This made them feel they had to be independent and self-employed to overcome these obstacles.
Ivan could only make $500 in MLM commissions when he first started there. But, after 12 years in the business, the couple successfully continued in network marketing with dedication and perseverance.
They currently earn $21.6 million annually and have a net worth of $150 million.
The bottom line
The bad news is…
Recessions can leave you tensed and confused.
But, the good news is…
The recession doesn't last forever ?.
A recession can be nerve-wracking for many as every individual will face a different experience. Unquestionably, many individuals will be clueless regarding what they should do to position themselves for the future. Since there are numerous choices, always go with the best.
The tides will turn, and the hard times will pass. So, let's hope for the best.