Avon is one of the oldest and most popular MLM companies in the world. Their lipsticks, perfumes, eyeliners, and other beauty and make-up products have attained an iconic status over the years. The London-based company has recorded revenue figures of $5.57 billion in 2018 and $4.76 billion in 2019. It is the second-largest MLM company after Amway and one of the top beauty companies.
They have a network of over 6 million distributors in over 100 countries and 23,000 employees. Avon was acquired by the Brazilian cosmetics and personal care brand Natura & Co in January 2020. This nearly doubled the company's revenues and catapulted Natura & Co to number 2 behind Amway in the DSN 100 list for 2020. So what exactly is Avon? What are their products? How is their compensation plan? Is Avon a pyramid scheme? Let's find out.
What is Avon?
| | |
| --- | --- |
| Company Name: | Avon |
| Type: | Private |
| Industry: | Multi Level Marketing |
| Founded: | 1886 |
| Founder: | David McConnell |
| Headquarters : | Scottsdale, Arizona, USA |
| Products: | Make-up, skincare, haircare, oral care, fragrance,etc & daily essential products |
| Website : | www.avon.com |
Avon was founded by David McConnell who was a book salesman in 1886. The company initially sold perfumes and recruited enthusiastic saleswomen for selling its products. Avon is one of the pioneers of the network marketing industry. The company is presently headquartered in London and sells make-up, skincare, bath and body, haircare, oral care, fragrance, jewelry, fashion, wellness, and daily essential products. Avon is widely regarded as one of the top cosmetic brands among the likes of Dior, Chanel, and L'Oreal. Their products can be purchased through the company's global network of 6 million distributors.
Avon MLM Products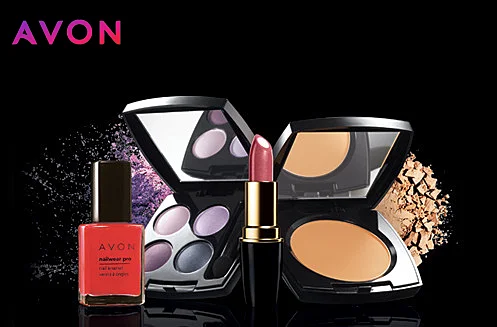 Avon's wide catalog of products includes cosmetics, perfumes, skincare, and Personal care. These products are manufactured from facilities in over 39 countries. Their products are reasonably priced, which is not very common among MLM companies as most have overpriced products. Their lipsticks are hugely popular and have garnered rave reviews. Avon takes the safety and security of its products very seriously. The company has a research and development center in Newyork where they employ a team of scientists and researchers to develop innovative products in the beauty industry.
Avon MLM Compensation Plan
It is possible to earn a decent income with Avon. If you can sell their products, the company will pay you handsomely. But you will have to work extra hard for that.
Avon's compensation plan consists of 4 levels, Promoter, Ambassador, Leader, and Executive Leader. These levels have Platinum, Gold, Silver, and Bronze sub-levels. The better your ranking, the more you can earn. There are also performance incentives and leader bonuses. Develop a big and productive team and you can make greater commissions and bonuses.
You can make money being an Avon distributor through commissions from your sales and the sales of your downlines. You are not paid for recruiting new members, only bonuses from the sales they make. It only costs $10 to join Avon but you will have to purchase a starter kit of $25, $50, or $75. You should meet the monthly sales target to "remain active" and be able to receive the commissions for sales you make. The targets range from $50 to $200 depending on your rank. If you are not able to perform sales worth $50 of Avon products in a month, you will have to purchase products yourself or your account will be deactivated.
Top Ways To Make Money With Avon – Everything You Need To Know
There are 7 ways to make money with Avon:
Retail commission: 20%-50% commission on sales
Qualified recruit: $20 bonus if your downlines spend $150 in their initial 2 months
Sponsoring: 3% bonus on the sales of your recruit
Promotion: Bonuses for going up the ranks
Mentor: Bonuses as your level progresses
Generation Bonus: 70% bonus on your team's sales
Leader Bonus: Bonus on the sales of "leaders" in your downline
Is Avon a pyramid scheme?
Avon is not a scam or a pyramid scheme. The company has been accused of being a pyramid scheme in the past. But Avon sells genuine products and rewards their distributors exactly as they claim. The company has been there for over 100 years and is one of the most credible and reputed companies following the network marketing business model.
Pros and Cons of Avon
Pros
Avon has been active for well over a century. It is well known and reputed all over the world.
The startup costs are extremely low. New members only have to spend a minimum of $25 initially on products to become an Avon rep.
You can decide your work hours yourself to fit your lifestyle as you are a representative of the company and not an employee.
Your commissions can go up to 50% depending on the sales volume. This is considerably high in the MLM world.
Similar to many MLMs, new recruits are assigned to a team leader to help them develop their businesses.
Cons
A lot of hard work, time, patience, and selling will be required to achieve success as an Avon representative.
Since Avon has been there for over 130 years, there could be many other reps distributing Avon products in your area already.
Even though Avon representatives get their own websites, there are millions of such websites out there and they all look pretty similar.
This business relies massively on old-school promotional systems such as house parties, giving out brochures, distributing free samples, etc.
If you want to earn big, you will need to create a large team filled with extremely ambitious and motivated people.
Our Verdict
Here we have had a look at Avon, its products, compensation plan, and its pros and cons. As we have mentioned earlier, Avon does sell genuine and affordable products. And it is impressive that they have managed to stay on the top for so long. They offer good commissions and also pay their distributors as promised. But you will have to recruit a lot of people to make a good income from Avon MLM.