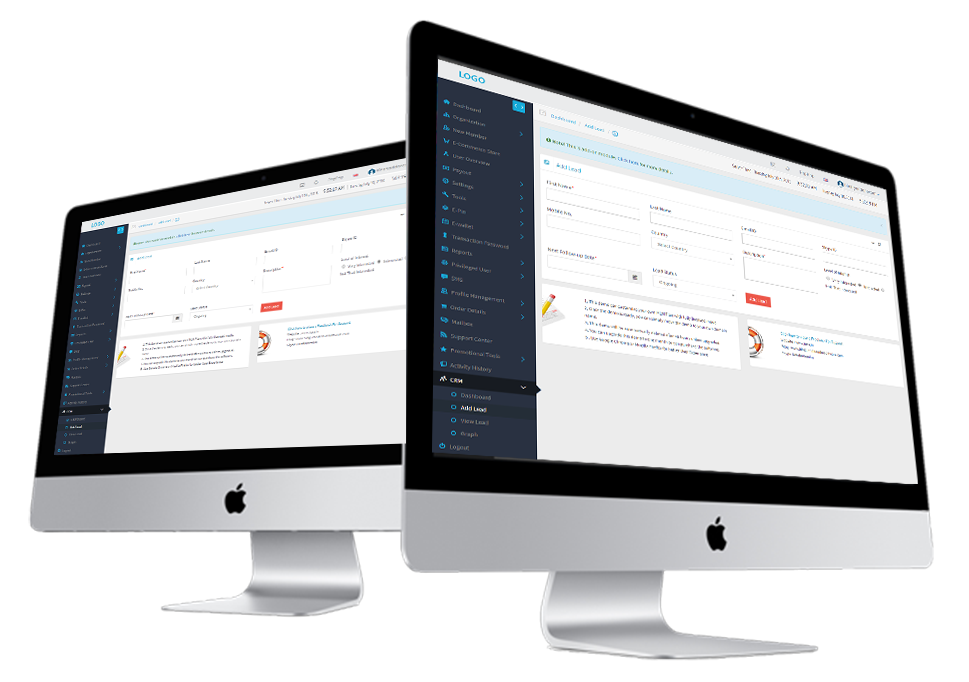 MLM Lead Capture Page or MLM Lead Generation System is a landing page in MLM Software separated by a lead capture form that allows you to collect leads having the information of the customers (usually email-id). Lead Capture Page is also known as Squeeze Page. The page appears when you click on an online ad or an optimized search result. Lead capture page lets people know how easily they can get around your product or offer and also provides with more information on what you are in search of. Lead Capture is an essential for making sales. With the well developed MLM Lead Capture Page, you are going to bring your MLM business at its peak.
How does it work?
Each affiliated member will get leads added to their back office. They can view the complete details like from which platform the lead is generated, history of all campaigns organized under you, qualified leads etc.
With the well developed MLM Lead Capture Page, you will start generating exclusive MLM leads.
Why is MLM Lead Capture Pages important?
The lead capture page plays a crucial role in the growth of MLM business. It assists you to increase your sales. Lead Capture Page System facilitates to interact with the customers that will improve the trust level and also the healthy relationship between you and customer.
Our Lead Capture Page comes with CRM MLM Software that helps in understanding your potential customers and your sales process in a better way. This will allow you to nurture them further down your marketing funnel. Also, it allows you to determine the exact leads in each phase to reach the sales target.
When new leads fill out the form on your website, the details will end up in the CRM automatically and you can use this information whenever you want.
Advantages of MLM Lead Generation System in MLM Software
It is easy to operate
It saves marketing resources.
It helps to create a large market
Infinite MLM Software provides an inbuilt MLM Lead Capture Page System. Also, it is fully customizable as per the requirements.
Our MLM Lead Generation System allows you to host unlimited lead capture pages. Generate MLM Leads with your own MLM Lead Capture Page and convert your leads into your customers.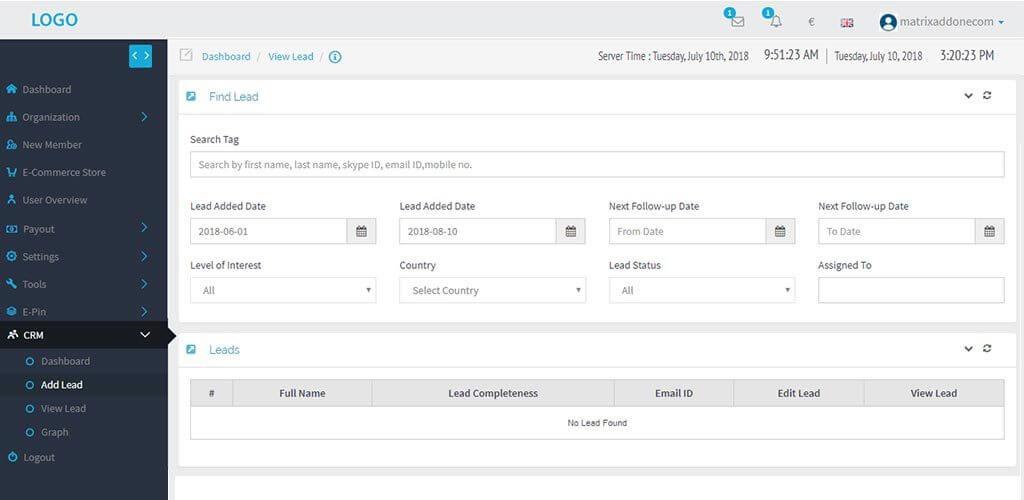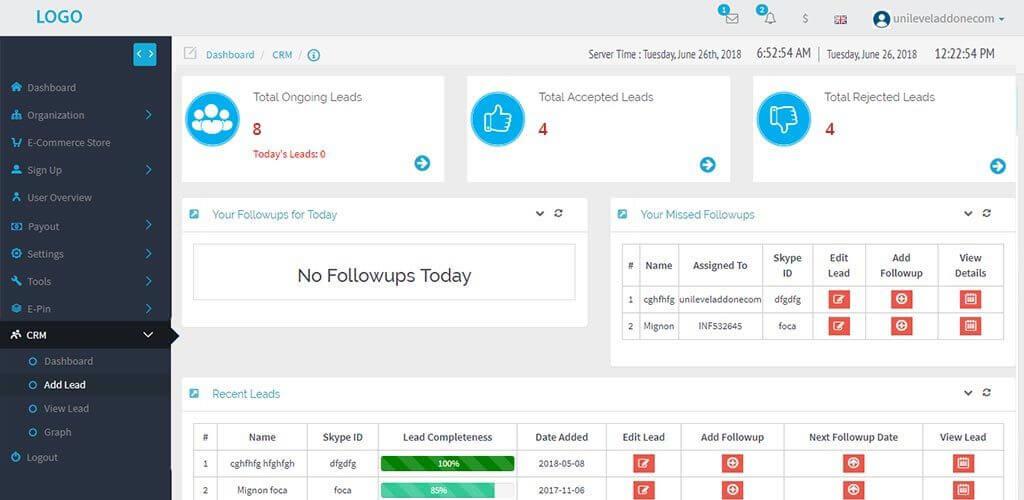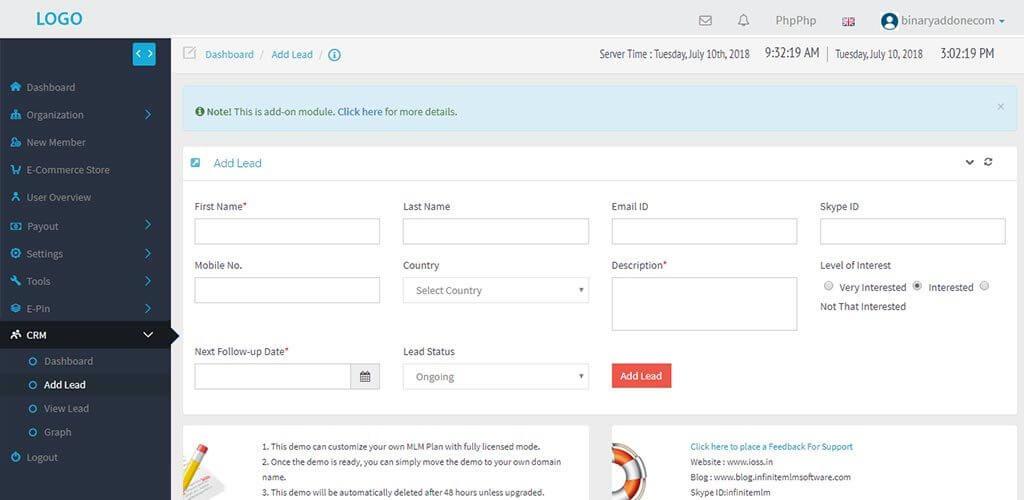 {"slide_to_show":"2","slide_to_column":"1","pagination":"true","pagination_type":"bullets","speed":"300","autoplay":"false","autoplay_speed":"1000","auto_stop":"false","space_between":"50","centermode":"true","loop":"true","depth":"100","modifier":"1"}