Multi Level Marketing is a successful marketing strategy and super rich representatives and even more rich companies have proved this right.
In this blog, we shall discuss a new age MLM company, LR WORLD and review the performance of the company and how are its distributors faring.
LR World – What is it?
LR World is a health and beauty company that was founded in 1985 at Ahlen, Germany and is one of Europe's leading direct sales enterprises. The company markets and sells its products through multi level marketing and has thousands of independent distributors around the world.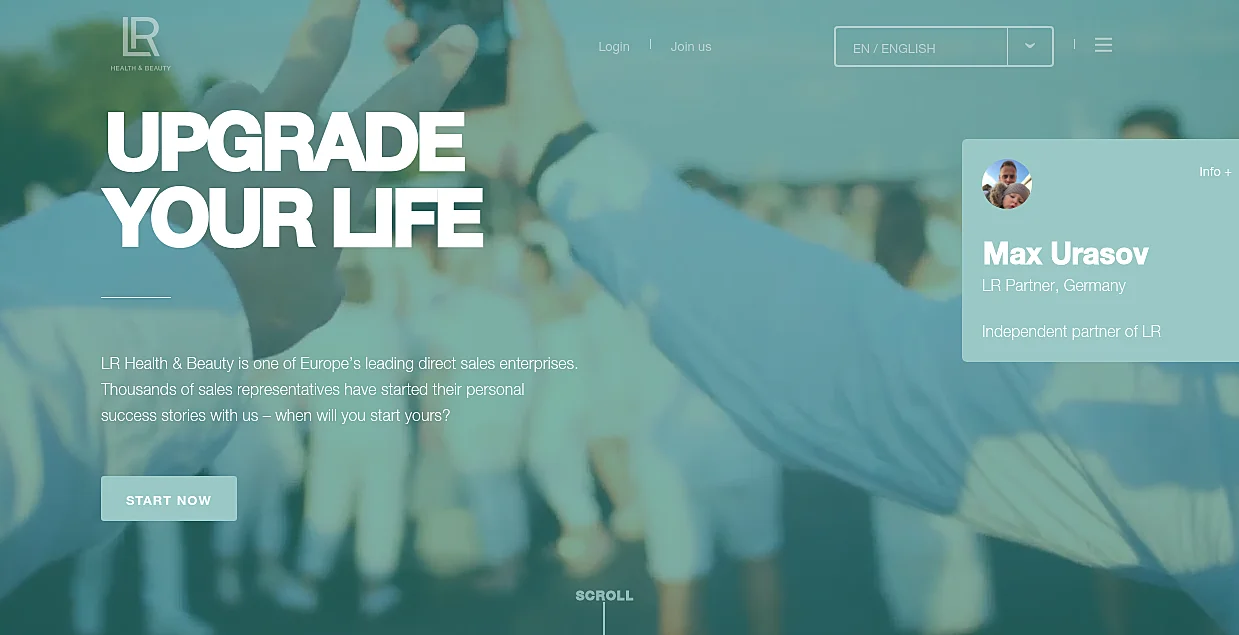 The company runs by the mission : " Give every individual on the planet the chance to better their quality of life with innovative and high quality products, an attractive business model for sales partners, and numerous opportunities for all employees."
| | |
| --- | --- |
| Type: | Private |
| Industry: | Network Marketing |
| Founded: | 1985 (14 years ago) |
| CEO: | Andreas Friesch |
| Established in: | Germany |
| Area served: | Worldwide |
| Products: | Aloe Vera based skin care products, nutritional supplements, cosmetics, perfumes |
| Website: | www.lrworld.com |
What are LR World products?
The company offers beauty and healthcare products. LR World has nutritional supplements, cosmetics, skin care products, perfumes, and more. It has a special range of aloe vera based skin care products that are a hit among the women, especially in Europe.
The top brands launched by the company are LR LIFETAKT, LR ALOE VIA and LR ZEITGARD and are products developed to improve the quality of life.
Another popular reason for the growing popularity of the company is that it has a dedicated line of products for men, which a very few of the contemporaries have.
The products are completely cruelty free and are tested at regular intervals at various laboratories in the world for quality check. LR World's products have won various awards and recognitions for the quality and safety of consumers.
To add cherry to the icing, celebrities such as Heidi Klum and Bruce Will have been strong endorsers of LR World and its products.
LR World MLM Compensation Plan – How much does its affiliates earn?
The company offers 40 percent commissions on its retail product sales to its distributors. In addition to this, the company offers additional financial incentives and bonuses. LR World offers three different company car plans and travel rewards. The distributors flock to the company due to many reasons out of which two are most prominent – there are no minimum sales required and there are absolutely no required autoships for distributors. Yes, you heard that right! The compensation plan adopted by LR World is a rather unconventional one. The marketer earns commissions based on a sliding scale of product volume sales per month.
The company also provides adequate training and support for new distributors through upline sponsors and business and product training materials. The distributors are under no obligation to purchase the products or recruit others to follow.
Overall, it is a very good deal.
The final verdict – the review
LR World is a highly recommended MLM company to both network marketing veterans as well as beginners.
LR World holds the position in the list of Top 100 Direct Selling Companies and Top 10 MLM Companies in Germany
We will tell you why
Great Commissions
Excellent bonuses
Interesting travel rewards
Good quality products
Support and training