Click on the Profile view tab to view the complete profile of the entered username as shown in the below screenshot.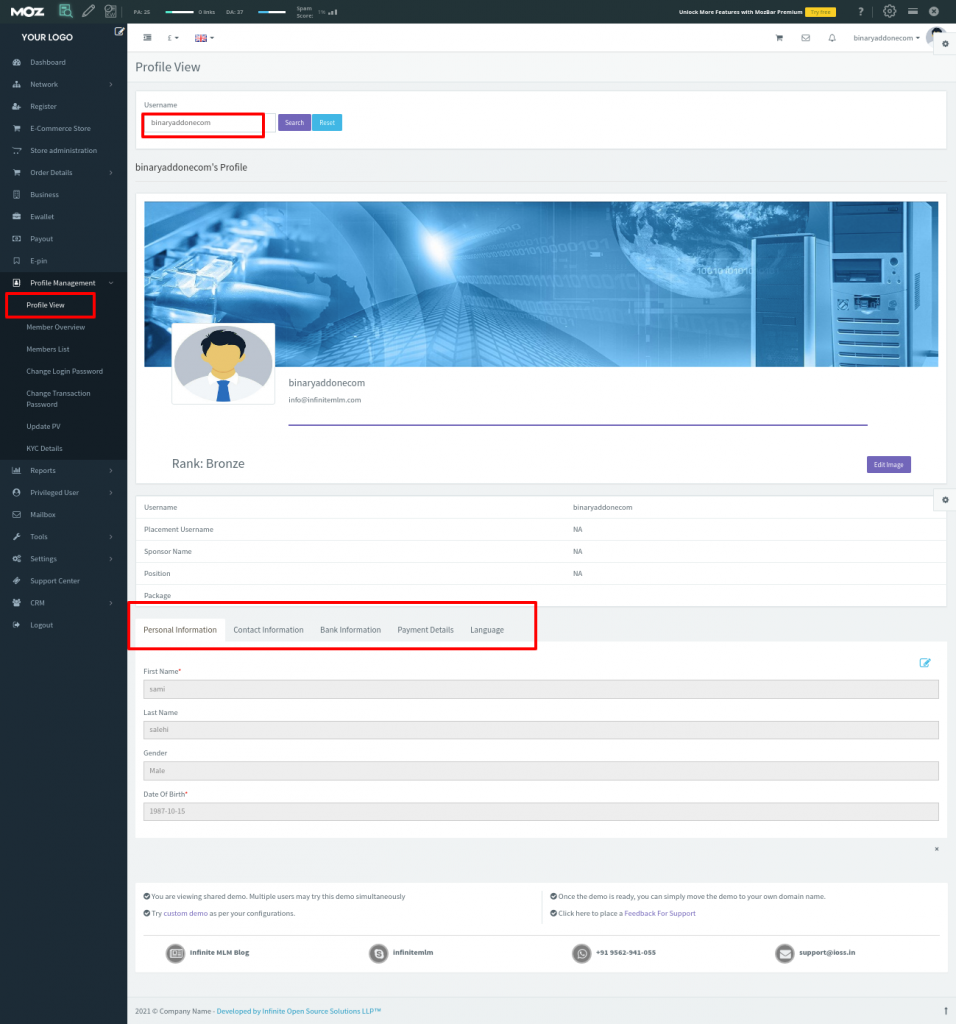 Personal Information is displayed. Similarly click on contact information, social profiles, Bank Information, Payment Details, Language to view the details of the user.
Click on the edit image button to edit the image by uploading a banner and profile picture.