Click on the SMS Content sub menu to manage the SMS content for different types of SMS like Registration, Payout Release, Change Password, Change Transaction Password, Payout Request.
Choose any of the above SMS tabs (Registration tab marked in red) to manage SMS content of any specific type of SMS and click on the edit button under the action field against the listed languages as shown in the below screenshots.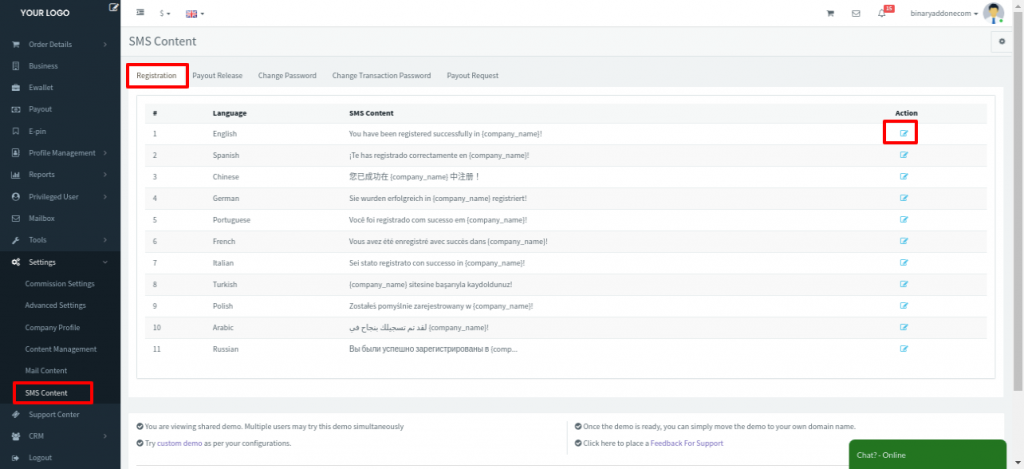 Enter the SMS content and click on the update button as shown in the below screenshot.