Click on the Mail Content sub menu to manage the mail content for different types of mails like Registration verification email, Registration email, Payout release email, Change password, Change transaction password, Payout Request, Forgot password, Reset Google auth, Forgot transaction password, External mail.
Choose any of the above email tabs (Registration verification email tab marked in red) to manage mail content of any specific type of mail and click on the edit button under the action field against the listed languages as shown in the below screenshots.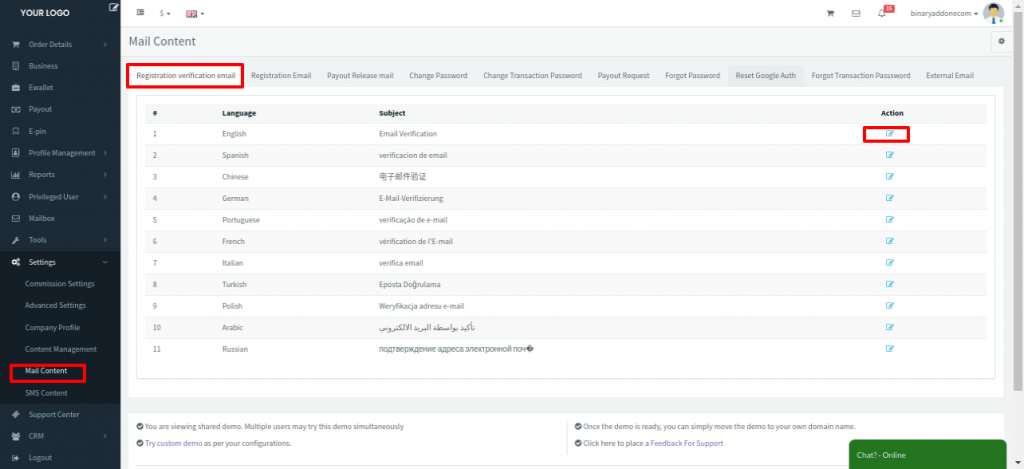 Enter the following details as shown in the below screenshot.
*Subject: Enter the subject of the mail*
Mail Content: Enter the content of the mail in the space provided.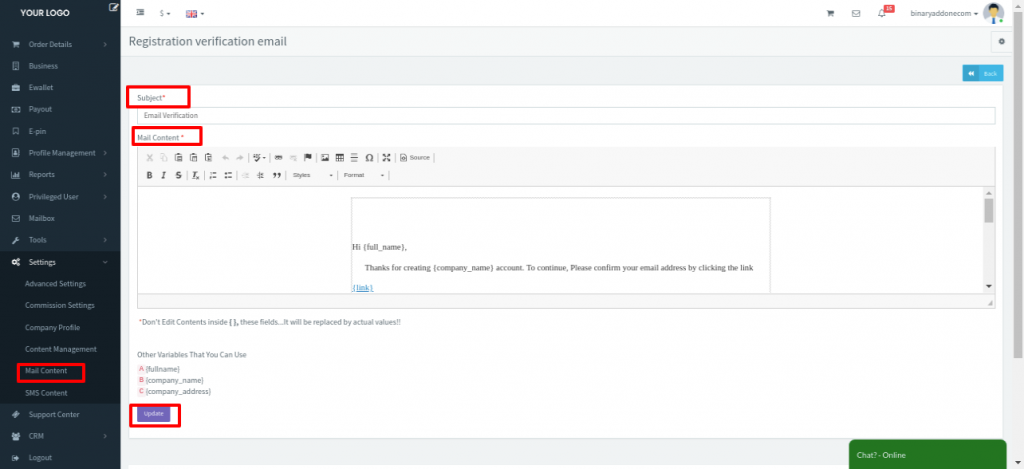 After entering the content, click on the update button to update the mail content
Note: Similarly, all types of mail can be managed by clicking on the respective type of email tab