Click on Registration sub-menu to register the new privileged user. Enter the following details as shown in the below screenshot

*Username- Enter the user name
*First Name-Enter the first name of the user
*Last Name- Enter the last name of the user
*E-mail- Enter the email address of the user
*Mobile No:- Enter the mobile no: of the user
*Password- Enter the password
*Confirm Password- Enter the same password to confirm.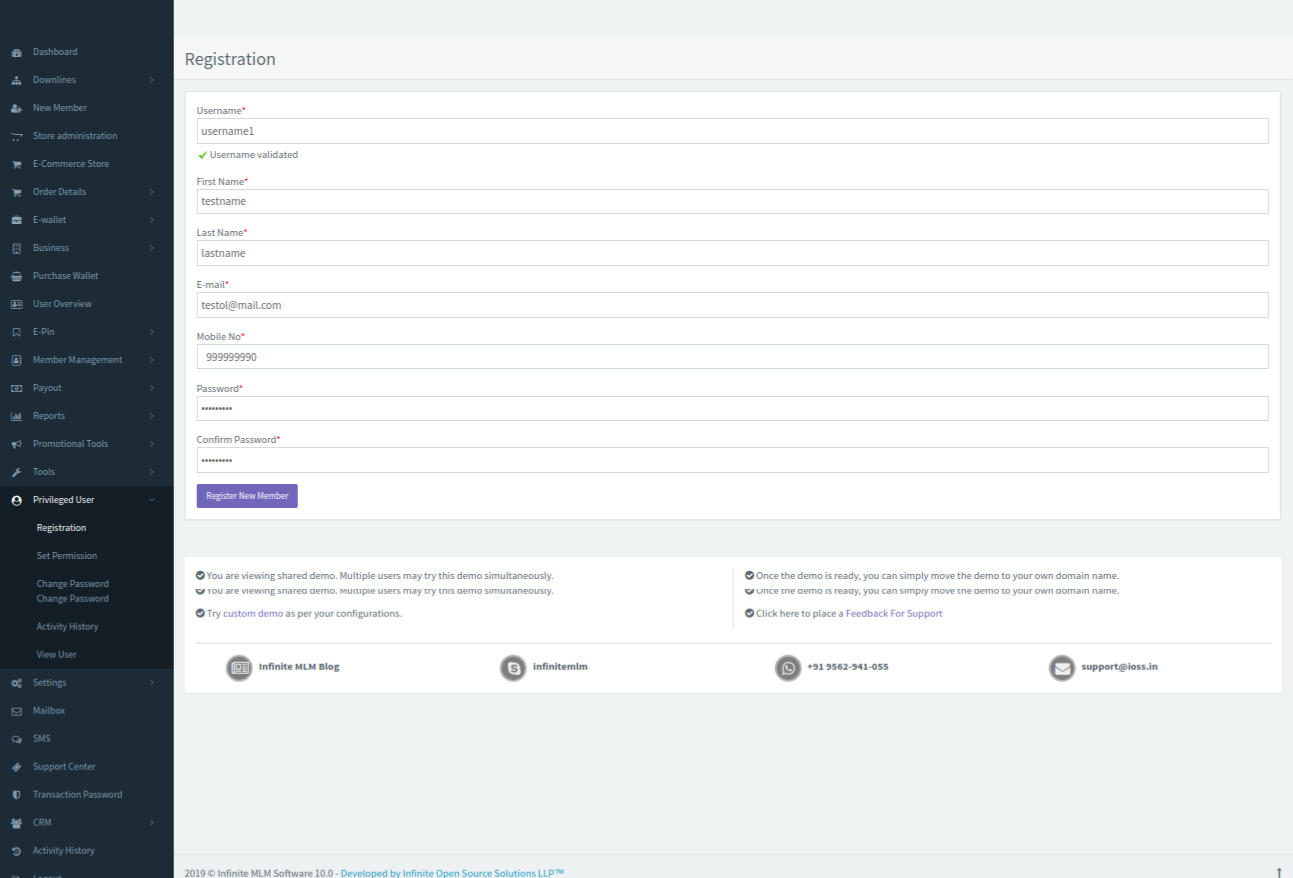 After entering the details, click on the Register New Member button and the message " Privileged user registered successfully" gets popped up.