How to register as a New Member ?
A person can register as a new member in  a MLM by buying specific products from their E-Commerce site .
Step 1 – Go to E-Commerce – and scroll down to find products under the head " Registration Products "

Step-2 Double click on a product you choose to purchase to get registered as a member .Once the product is displayed with its details -Click on Register.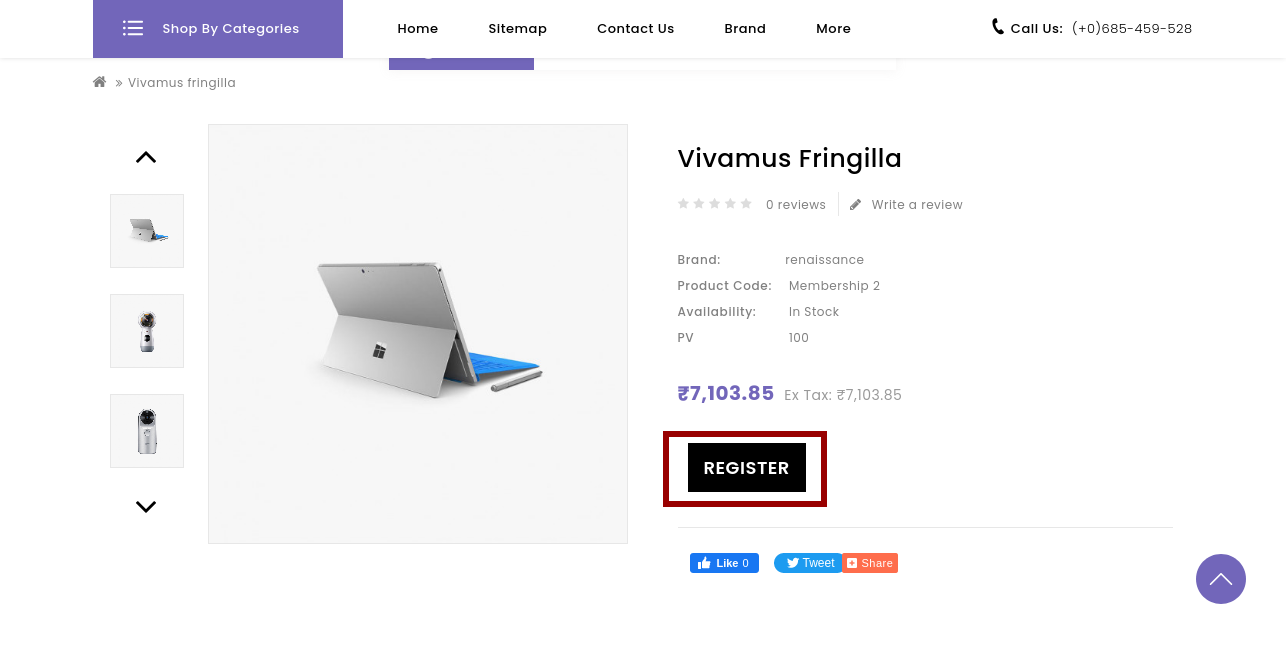 STEP 3 – Fill in the following  details –  package & sponsor information ,contact information ,delivery information ,shipping information ,payment information and confirm order.
 Package & Sponsor Information
Select the product, enter the sponsor username,  select the position as shown in the below screenshot. Click on the continue button, It will redirect to step 2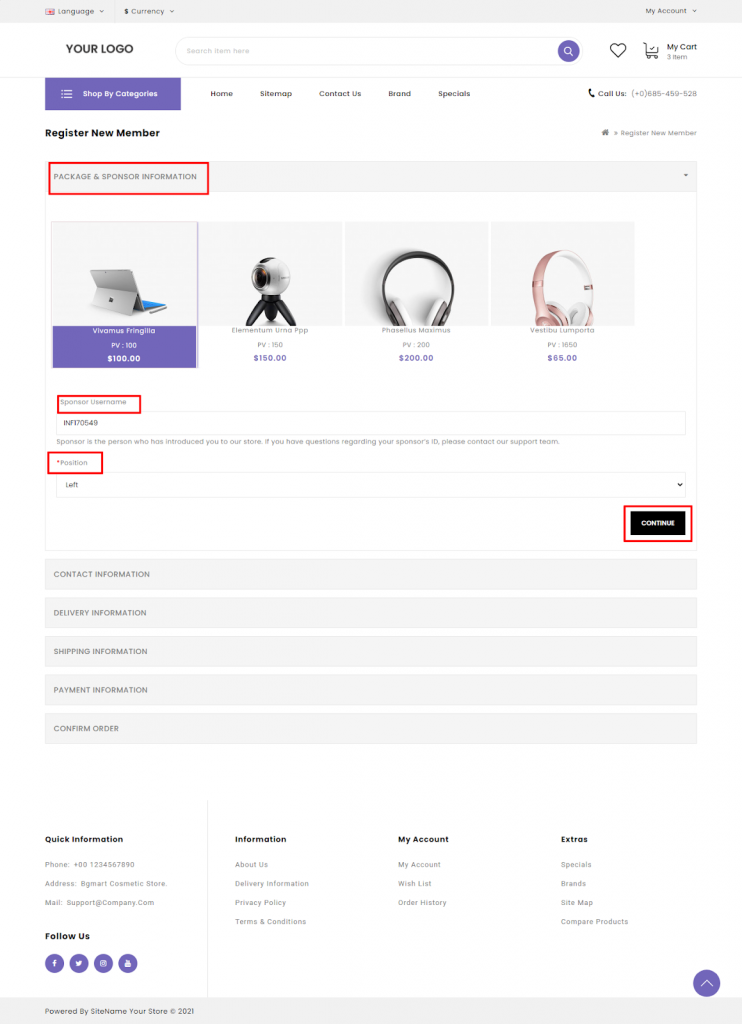 Contact Information
Enter the contact information details, enable the checkbox and click on continue button as shown in the below screenshot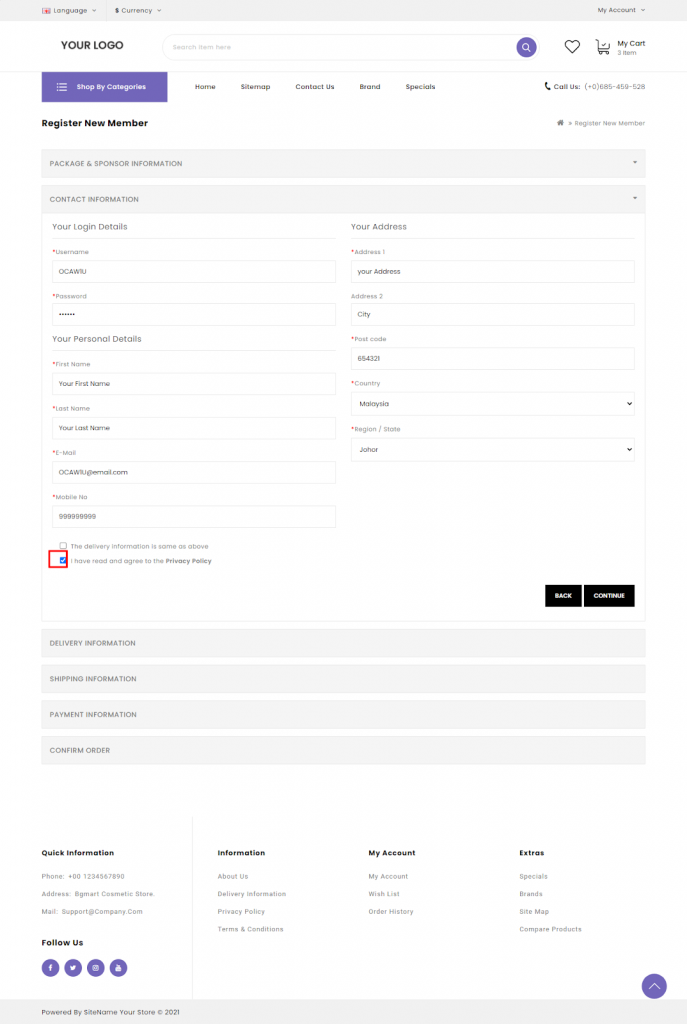 Delivery Information
Enter the delivery details if it is not the same contact address. If the same please check in the box while entering the contact information.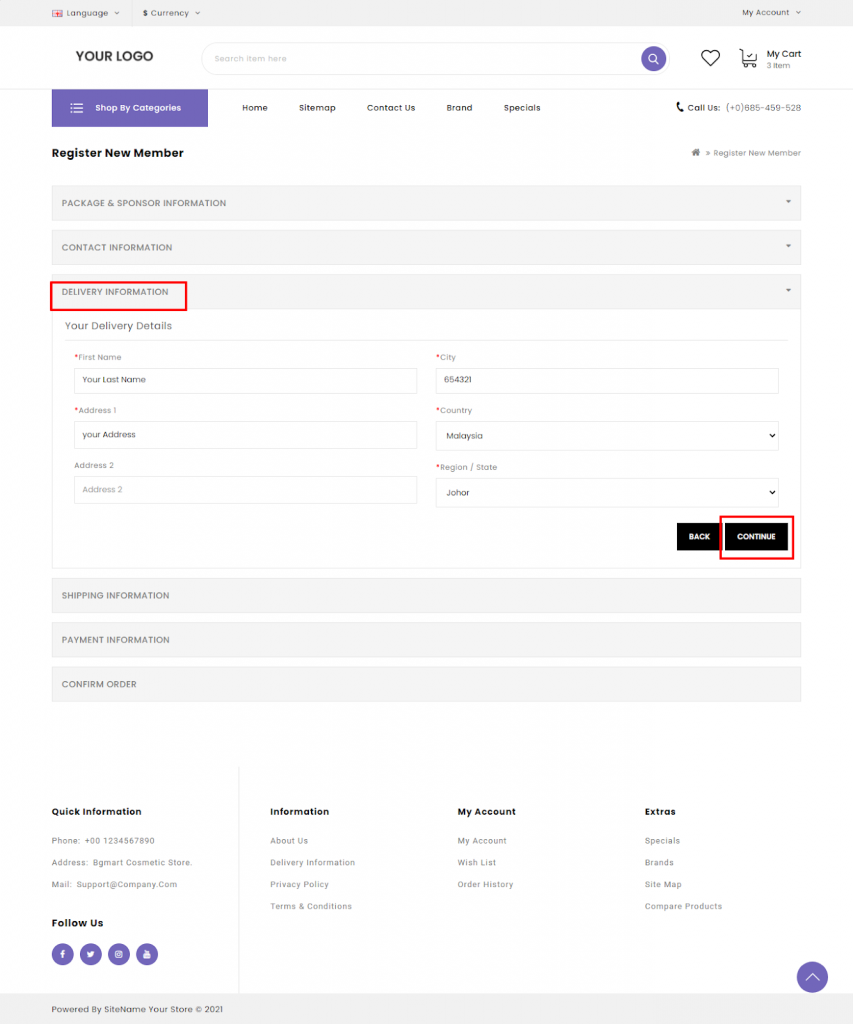 Shipping Information
Select the shipping method and click continue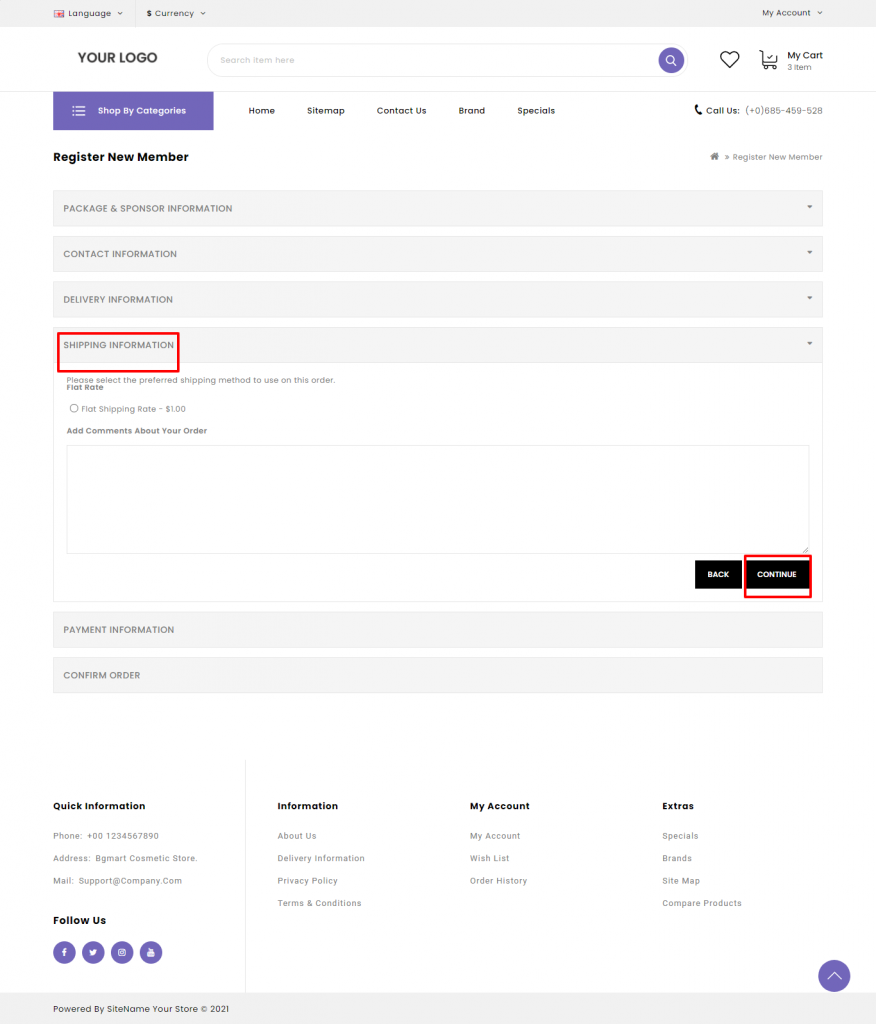 Payment Information
Select the payment method and enable the terms and conditions checkbox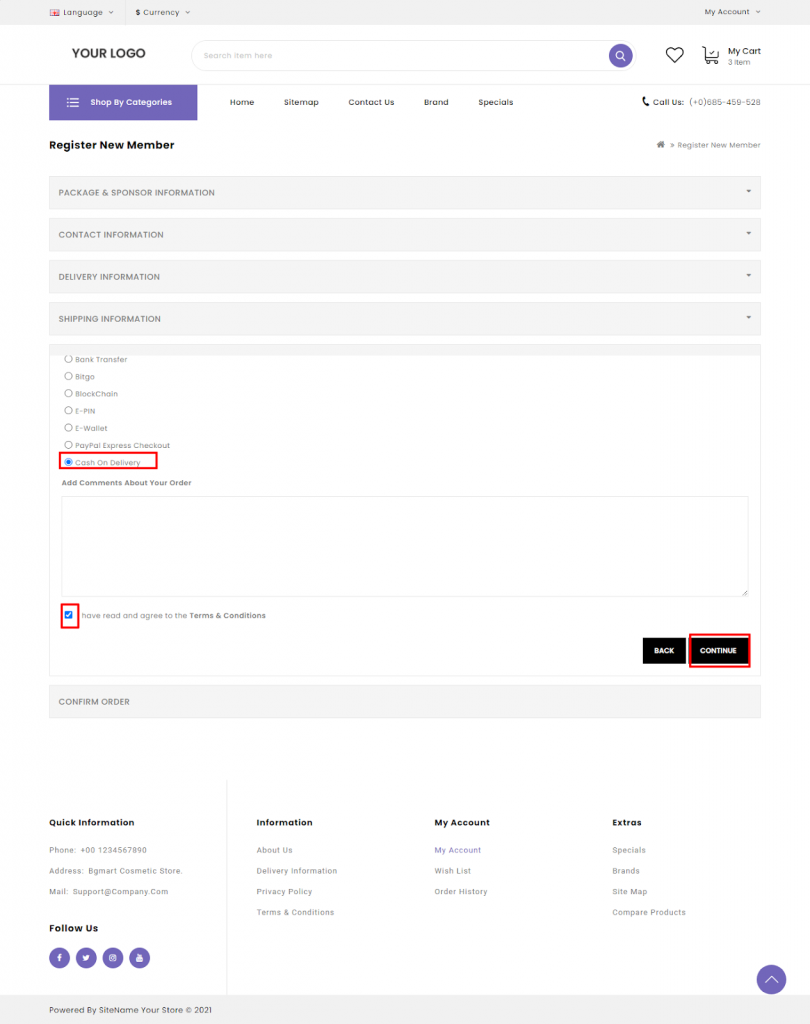 Click on the continue button and it redirects to step 6.
 Confirm
Product details are displayed under confirm the order and need to make the payment when it gets delivered.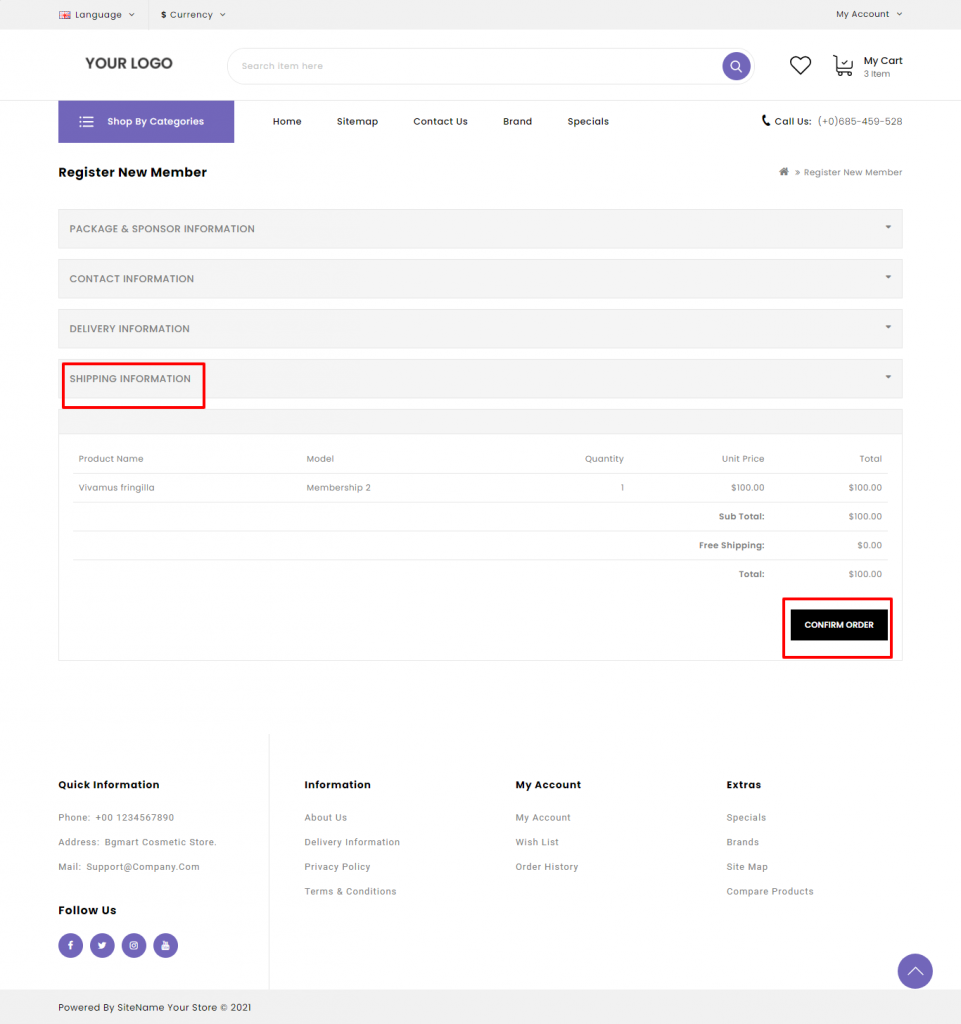 Click on the confirm order and the new member will get registered as shown in the below screenshot.