Click on the mailbox menu on the left pane of the window to mail and communicate with other users or admin.
Click on the compose button marked in red as shown in the below screenshot.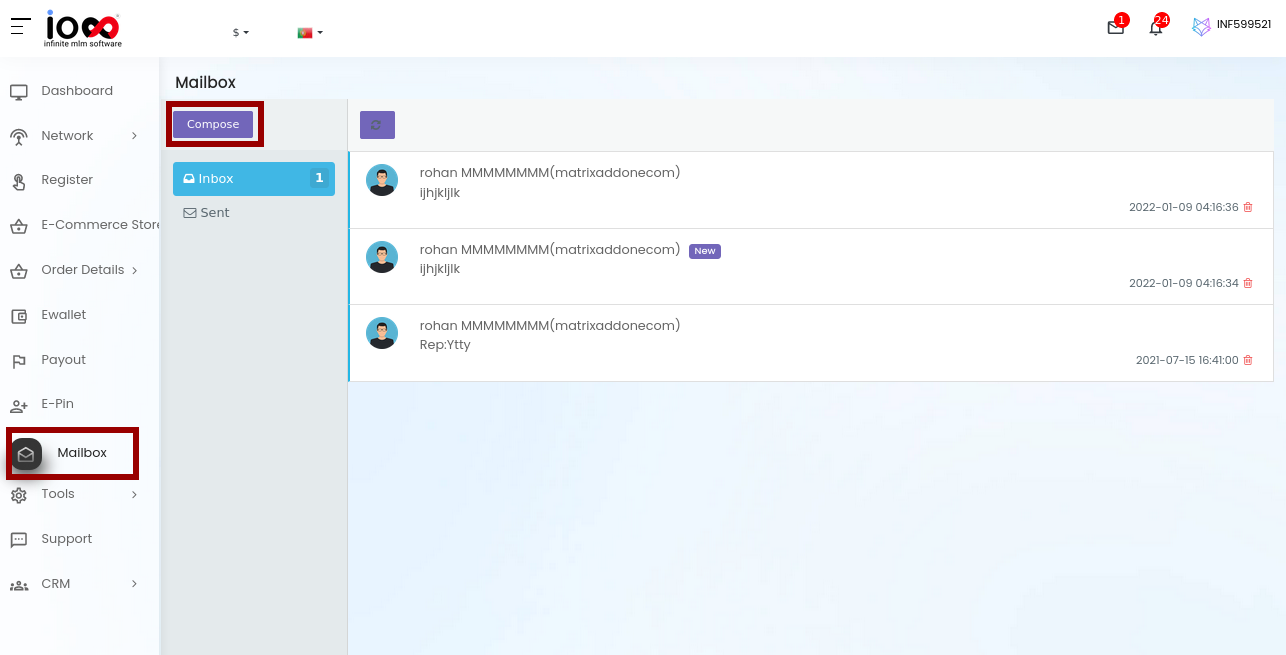 Enter the following to compose a mail as shown below
Subject-

Enter the subject text here. 

Type: Select the type (Admin/ My Team/ Individual/ External Mail ) of user from the drop down

Mail Content-

Enter the body of the mail here.
Click on the Send Message button to send the mail to the user and the message " Mail Sent Successfully" gets popped up.