Click on the Autoresponder sub menu to add autoresponder emails by clicking on the add button as shown in the below screenshot.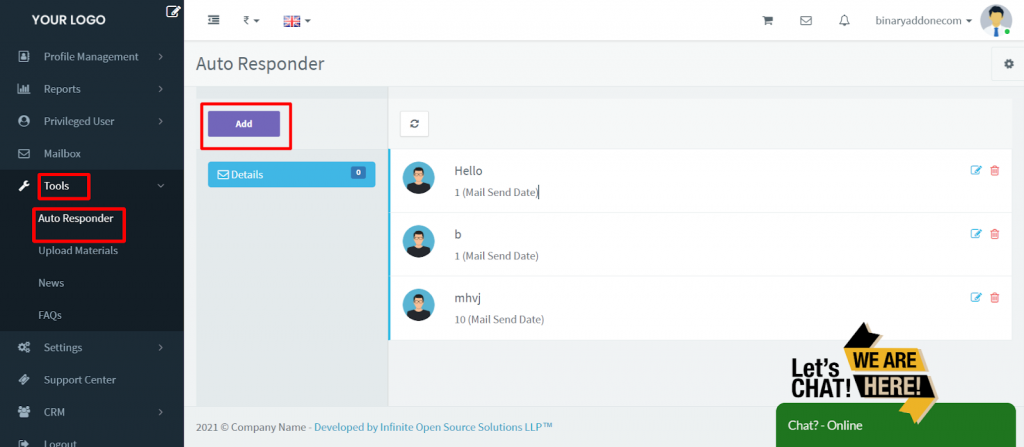 Enter the following details as shown below
*Subject: Enter the mail subject for the autoresponder mail.
*Mail Send Date: Select the date at which the mail to be sent from the dropdown
*Mail Content: Enter the mail content in the space provided.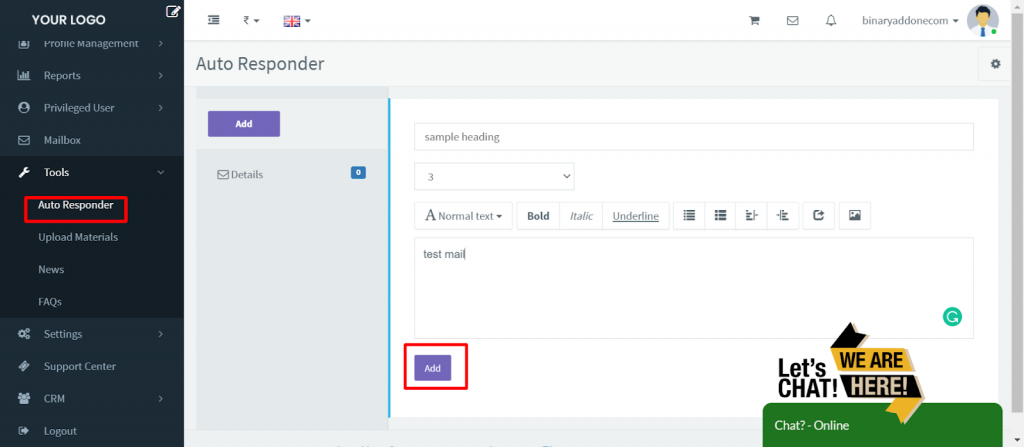 Click on the Add button marked red as shown in the above screenshot to add the autoresponder emails.