Infinite MLM Software - Help Guide
Banner Invites
Click on Banner Invites sub menu to upload banners. Click on Add Banner Invite button marked in red as shown in the below screenshot.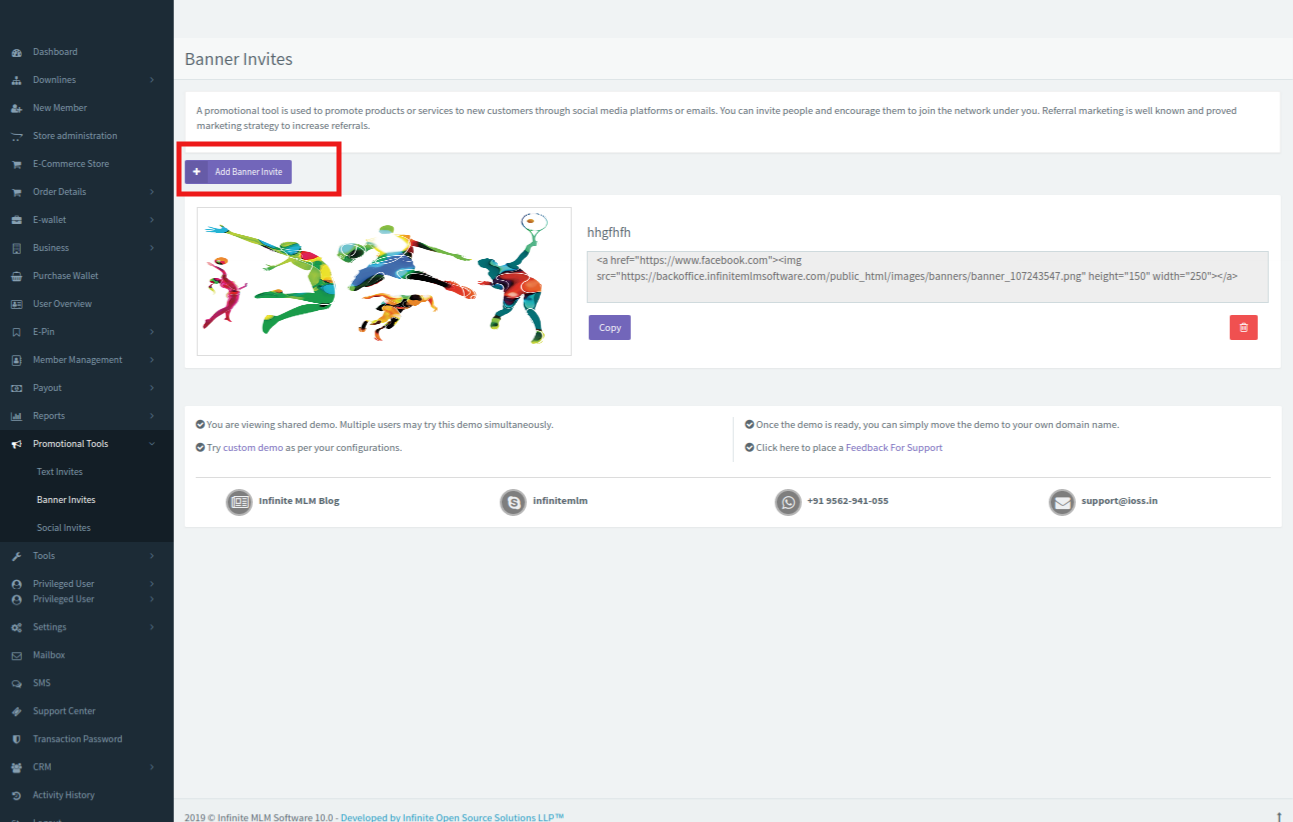 Enter the following details
*Banner Name:– Enter the name for the banner
*Target URL:– Enter the URL of the website
Upload a png file by clicking on choose file button.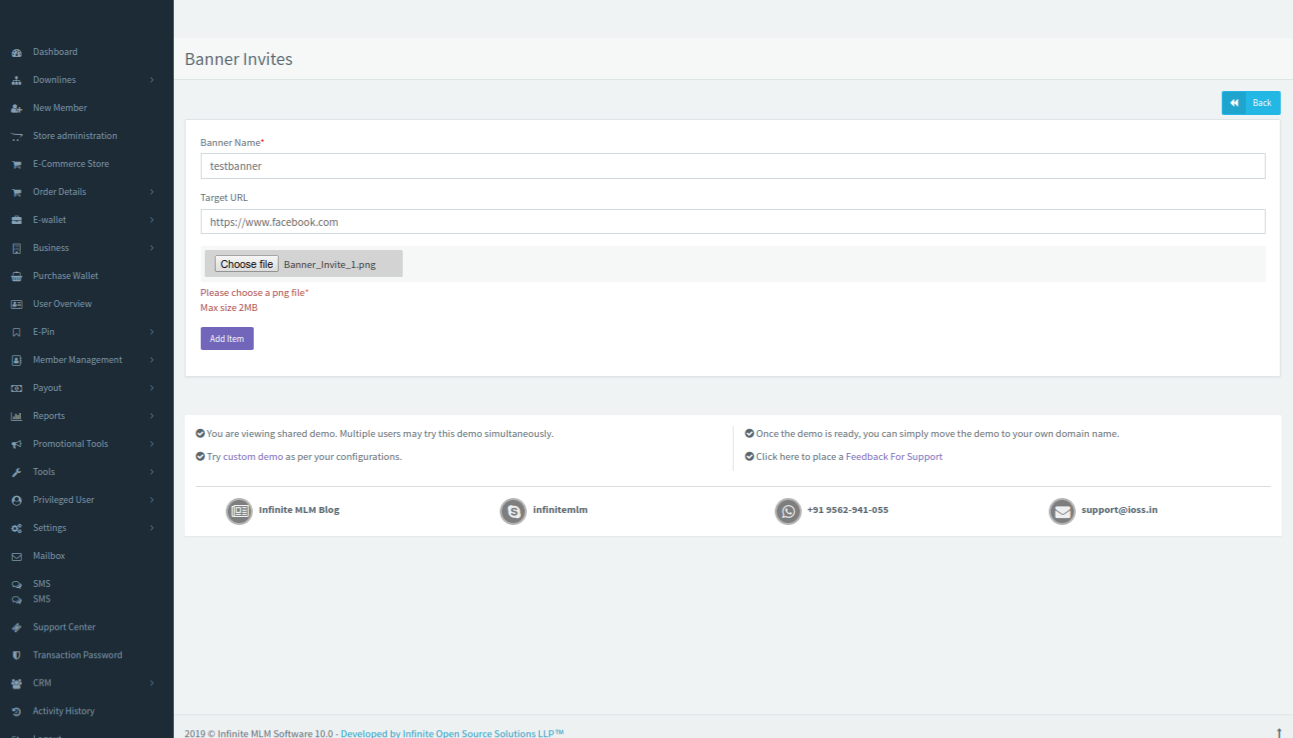 After entering the details, click on the Add item button to add the banner. The message " Banner added successfully" gets popped up.